Organizational growth is like a road trip. You need enough fuel and the right people for the ride to make the going easier.
How do you know if you've got what you need to get where you're going? Capacity planning.
Capacity planning shines a light on your team's capabilities and the resources needed to meet current and future demands. It's a high-priority, continuous practice made more accessible by (you guessed it) planning software.
Today we'll share our 2022 picks for the top capacity planning software CFOs should consider when evaluating their options.
The tools on this list are positioned to meet the demands of fast-growing companies of many sizes and stages. They offer features that simplify planning, increase visibility into your workforce and resources, and make it easy to stay on track with current projects and future needs.
Ready to meet the top 10? Read on.
Contents
What is a capacity planning tool (and why do you need one)?
Work capacity is your team's ability to complete a project (or projects) within a prescribed timeframe and specifications. The capacity planning process ensures capacity planners and teams have enough people and resources long-term to complete projects without overburdening their team members.
Resource capacity planning tools help organizations optimize this vital resource management. It enables managers to consider their current workload, then forecast their future projects and the team's capacity to be sure the team can carry out tasks successfully.
Planning tools also provide analytics and reporting features to help evaluate and improve workforce performance. They can help you predict upcoming workforce needs, align your projects with your team's current skills, identify skill gaps, and prevent burnout and delivery delays.
Choosing suitable capacity planning tools is vital to the success of your workforce planning and capacity models. To help, we've collected information on the top 10 tools to consider when looking for a capacity planning app.
Our 10 best capacity planning tools of 2023
1. Cube: Spreadsheet-native capacity planning tool
Cube is the real-time FP&A platform that loves spreadsheets as much as you do.
It's is the first spreadsheet-native planning tool, enhancing the computational power of Excel with a dynamic, SaaS-based financial performance solution. Users gain real-time financial and operational data access to plan, report, and analyze faster than ever.
Cube Pros
Fully native Excel integration without coding or OS limitations, including Windows, Mac OS X and Google Sheets.
Excellent for mid-sized to enterprise organizations.
Designed by (and for) finance professionals who know and love Excel.
Cube Cons
Not appropriate for small businesses or users just beginning the FP&A software journey.
We're working on expanding our customer support hours outside of North America, but as of 2022 customers on the other side of the globe might have limited support during their core working hours.
Cube Pricing
Pricing for Cube starts at $1,250/month for lean finance teams and $2,450/month for companies looking to scale. See detailed pricing.
2. Float

Float is a resource management app geared toward small to mid-market companies. The platform enables real-time availability data for accurate scheduling, including PTO and holiday leave adjustment.
Float doubles as a project management tool, helping project managers estimate capacity and utilization quickly, optimize work schedules, and easily amend project plans using the bulk editing feature.
Float connects with other calendar and communications tools via available integrations. It offers robust security and compliance, including meeting SOC2 and GDPR standards.
Float Pros
Float's flexibility and ease of use earn consistent praise from users.
Reporting and visualization features are strong and the platform is stable.
Robust features offer lots of customization for savvy users.
Float Cons
Branding and report customization could use more flexibility.
Several users would like the ability to set and track tasks that aren't tied to a specific project.
Integration with calendars and other tools is slow and sometimes buggy.
Some users would like a continuous log-on feature to prevent repeatedly signing into the tool as they use it throughout the day.
Pricing
Basic services for Float start at $6 per user, per month. Resource planning and time tracking start at $10 per user, per month. Higher-tier services are priced on an individual basis.
3. Hub Planner

Hub Planner is the solution for team-based business workforces, offering approval workflows, task management, checklist creation, and customizable data fields for flexibility. Its core functionality allows users to manage, control, and overview projects and resources within a single view.
This optimized mobile-native app offers download-free functionality through a web-based login. It offers reporting functions with rich data visualizations for better visibility into project schedule progress, resource utilization, and availability.
HubPlanner Pros
Strong at-a-glance project and time tracking for project managers and individual contributors.
Timesheet functionality is easy to use and helpful for planning.
Time tracking offers insights into project total time and related cost-per-project metrics.
One user reported that the ease of use improved timecard compliance internally.
HubPlanner Cons
Users report minor issues with functionality.

For example, exporting to Excel results in some decimal placement issues.
Timesheets sometimes experience empty-row glitches that prevent submittal.

Larger projects sometimes create system slowdowns.
HubPlanner Pricing
The Hub Planner website lists prices of $7 to $18 per resource, per month.
4. NetSuite OpenAir

NetSuite OpenAir is part of the NetSuite integrated cloud business software suite. It's resource capacity planning software that helps with time and expense tracking and invoicing.
NetSuite OpenAir provides complete visibility in a single platform, enabling organizations to make data-driven decisions and maximize billable resource utilization.
It allows users to reduce the need for contingent and subcontracted workers and help managers gain visibility into issues or conflicts.
NetSuite OpenAir Pros
Project tracking, time tracking, and invoicing in one place
One user specifically liked the ability to figure employee time off into resource planning activities
NetSuite OpenAir Cons
Many users cited usability and implementation as significant obstacles.

Users described the process as "daunting," "clunky," and "buggy."

Although OpenAir is a NetSuite product, data doesn't flow back into Netsuite to utilize the analytic functions in NetSuite.
NetSuite OpenAir Pricing
Not listed on the website. However, one GetApp user reported high licensing fees of $20,000 for 15-20 users.
5. Anaplan

Anaplan's Long-Term Capacity Planning is part of the Anaplan suite of business performance and financial analysis tools. The app helps enterprises balance demand against available resources and skills, focus on cost reduction, and optimize resource allocation over time.
It enables users to plan their production in line with market demand and align work with company objectives. Anaplan capacity management features can pull in data from integrated tools such as ERPs throughout the organization to provide visibility and planning data from multiple departments.
Anaplan Pros
Anaplan is a cloud-based tool with support across all the devices you use.
It's highly customizable
Offers a lot of computational horsepower for large organizations with complex needs.
Capacity planning users can pull in data from throughout the system for informed decision-making.
Anaplan Cons
Anaplan will never be described as a fan favorite.
Users find its reporting and workflow capabilities challenging despite its market share and somewhat inflexible.
Depending on the company and scenario, an implementation may be protracted.
If you're not ready for an enterprise-class performance tool, Anaplan may be more platform than you need.
Anaplan Pricing
Anaplan does not publish its license fees or structures.
6. Workday Adaptive Planning

The Workforce Planning features of Workday Adaptive Planning help mid-market and enterprise organizations build flexible work-capacity models.
It helps project managers build skill-based plans to drive results and streamlines communication between other stakeholders, such as HR teams involved in hiring for skill gaps.
The platform helps users build what-if analyses, track key drivers, and benchmark best practices, production sites, and geographies.
Workday Adaptive Planning Pros
Workday is a one-stop shop for capacity planning data.
Users can forecast, define roles, and scout for talent from within a single dashboard.
Flexible planning features
Incorporates machine learning (ML) into its human capital management features.
Workday Adaptive Planning Cons
Like other entries on the list, the capacity planning features of Workday are part of a larger suite of financial management tools.
Complicated setup.
Some users report speed issues with the software and struggles with data integration.
Workday Adaptive Planning Pricing
Workday does not publish its license fees or structures.
7. Resource Management by Smartsheet

Resource Management by Smartsheet (formerly 10,000 Ft) helps teams make confident decisions about project planning, team capacity, budget forecasting, team utilization, and hiring needs in real time.
Interactive schedule view offers complete visibility on current tasks, helps find people with availability, and addresses issues before they become problems. The platform offers a project dashboard that shows project timelines, the team assigned to the project, and high-level project performance status.
Users can track time, fees, and expenses for every project.
Resource Management by Smartsheet Pros
Easy and dynamic team collaboration features. Users can share files, notes, and tasks in one place.
Strong reporting, analytics, and time-tracking capabilities so project managers can keep on top of changes and progress.
Its automation offering outshines some competitors.
Resource Management by Smartsheet Cons
Although spreadsheet-based, new users may have a learning curve to overcome with the platform.
Lacks Gantt charts and reminder capabilities for milestones.
Customer support gets mixed reviews from users.
Resource Management by Smartsheet Pricing
Resource Management standard pricing ranges from $7 to $25 per user, per month. Enterprise plans are custom quoted.
8. Planful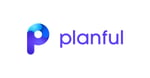 Planful, formerly Host Analytics, is a financial performance management platform that offers capacity planning features as part of its main product.
The platform combines the HR and Finance departments with operational data to build plans, identify talent gaps, estimate project costs, and optimize a workforce plan to successfully navigate issues and market forces.
It helps balance staff, expenses, and business goals with input from organizational leaders, model scenarios, and foster collaboration between the teams delivering project progress.
Planful Pros
It offers a suite of financial performance features outside of capacity planning.
The pricing structure for Planful is reportedly competitive with other options in terms of price.
Planful Cons
Though it does integrate with Excel, Planful isn't Excel-native. It uses a plug-in to achieve integration.

It should be noted that the integration only currently works on Windows 7. Mac users and those with other Windows systems won't be able to integrate.

The system can be slow in retrieving data.
Planful Pricing
Planful does not publish its license fees or structures.
9. Teamwork
The Teamwork suite of tools is built with client-based businesses in mind, bringing together remote and contracted teams to deliver results.
Its project management software for in-house and remote synchronization, collaboration, visibility, and accountability.
It features an internal messaging system, HR hub, and other tools to give project managers and teams centralized access to projects to deliver quickly and accurately.
Teamwork Pros
Many integrations enable flexibility for organizations.
Unlimited client seats allow you to invite as many external stakeholders as needed.
The customer support team is responsive to needs and available 24/7.
Teamwork Cons
Users notice workflow issues that can hamper usability and lead to assigned tasks slipping through the cracks or difficulty with billing.
Time tracking, billing report automation features, and mobile functionality lag behind other functions.
Multiple users mentioned a lack of training documentation and videos, which can make it difficult to onboard new users.
Teamwork Pricing
Teamwork offers a free plan, and standard services range from $10 to $18 per user, per month. Enterprise plans are custom quoted.
10. Runn
Runn offers companies of all sizes an easy-to-use platform for real-time resource management. integrated time tracking and forecasting.
The platform offers intuitive resource scheduling features, milestone tracking, and various project and time-reporting tools to analyze short and long-term project impacts.
It helps the project manager track relevant metrics including utilization, variances, and financial performance and offers several onboard integrations and an API for custom integration.
Runn Pros
Intuitive drag-and-drop interface for resource scheduling lets users quickly assign tasks to team members.
The high-level heatmap feature allows a bird's eye of all resources to help identify trends and meet utilization goals.
Although some features are still in development, the product offers an API for customization.
Runn Cons
As a newer entry to the market, Runn is still rolling out features that more established platforms already offer.
Reporting and permission levels are limited and require workarounds or custom integration.
Runn Pricing
Runn offers a free plan, and higher-tier services start at $10 per user, per month. Runn offers discounts for users based on NPO status and geographic location.
Conclusion: what's the best capacity planning software for you?
If you're a mid-market or enterprise company looking for full features, market-leading efficiency, and Excel-native functionality in a user-friendly and efficient platform, Cube is the FP&A and capacity planning tool for you.
Give your Financial team the tools to drive growth in the spreadsheets they already know and love. Schedule a demo of Cube to learn more.