It's the 7th of the month.
You're neck-deep in AR reconciliation, still waiting on answers to some lingering questions.
You must wrap things up today so the team can solidify the financial statements before their delivery deadline.
You glance at the clock. It's 8:37 pm. Your stomach growls.
"We can't keep doing things this way," you think, realizing that you've been late to head home three days in a row.
You need help. You need a better system.
You need financial close software.
Read on to learn about best-in-class solutions to automate your financial close process, unify your data, and create more efficient processes for every part of your financial function.
Contents
You know your business's financial health relies on accurate and timely reporting. But as organizations grow (in headcount and complexity), the goalposts continue to shift.
Software automation is the best method of scaling your practice to keep pace.
In fact, 58% of CFOs plan to increase their investment in automation over the next 12 months.
The biggest challenge they face in digital transformation? Knowing where to begin and how to choose a solution.
What is financial close software?
Financial close software brings together your company's financial data into a central location, allowing you to close the books at month-end in an efficient and organized way.
You can automate many manual processes using financial close software, create a streamlined invoice reconciliation system, and speed up your time to close with confidence.
What is financial close and consolidation?
Financial close and consolidation is the process by which financial teams zero out account balances—reconcile revenues and expenses—and update the retained earnings account in the general ledger (GL) to match the end-of-period balance.
Financial consolidation refers to the process of combining and simplifying those accounts in the general ledger. Financial close refers to zeroing out and balancing accounts.
Standard practice at the end of the financial close process is to generate reports like updated versions of the three financial statements: the income statements, the balance sheets, and the statement of cash flows.
A quick refresher: the financial close process
Also called the month-end close process, accounting and finance teams are responsible for "closing the books" at the end of every reporting period, usually the end of the month.
This eats up a sizable chunk of their working hours for many teams.
We made a month-end close checklist for you to keep track of all the closing tasks, but here's a quick refresher of what goes into the financial close process:
Cash review
Cash review is pretty self-explanatory: it's when you review the discrepancies between your ledge and the bank statements. This is also called cash account reconciliation.
You'll also review your petty cash during this time.
Account reconciliation (AP and AR)
Your account reconciliation process includes your accounts payable (AP) and your accounts receivable (AR).
This step requires resolving any outstanding, missing, or incorrect payments or receipts.
This can be one of the most time-consuming steps in the entire close process because the finance team needs to review receipts, bank accounts, and account balances by hand.
Fixed asset review
Here you check up on fixed asset costs or depreciation.
This kind of asset accounting helps you accurately track your assets in your current financial systems. It also helps you forecast when you might need to replace those assets.
Accruals and fluxes
An accrual represents money that has been earned but not yet paid.
Many finance teams use a double-entry accounting process to track their accruals; that is, they recognize the revenue in the period where it's earned, even if money doesn't actually change hands during that same period.
Recording accruals early in the process helps finance teams complete their financial statements on time.
Flux is how finance teams measure variances in accounts period over period.
Revenue recognition and preliminary accounting/compliance reviews
It's good to check in on compliance every month.
Keeping ahead on your ASC 606 compliance and other business processes is one of the best ways to minimize risk and avoid accruing project debt that you'll need to pay off in the future.
Financial data and statement creation
Now that you've finished your closing tasks, it's time to create your financial statements.
Financial close processes have evolved as CFOs seek to become more strategic partners to CEOs and the rest of executive leadership. So, in the name of enterprise risk management, the number of standard financial statements they create at the end of each reporting period has also increased.
Here's a bare minimum for reporting:
Plant throughput
Labor hours/product produced
Downtime
Capacity percent
Average cost
12-month trailing gross margin analysis
Delivery targets (on-time delivery)
Inventory turnover
Days sales outstanding (DSO)
Working capital analysis
Debt to EBITDA ratio
But the mix of KPIs, metrics, and financial ratios you include varies depending on your industry. For example, many SaaS companies want to keep an eye on their magic number but don't have a physical inventory to track.
Bonus: rewarding the finance teams responsible for the financial close process
You've put in a lot of work! Closing the books is a big project, and you do it every month.
Take some time to relax and congratulate yourselves on a job well done.
Benefits of using financial close management software
Obviously, the most significant benefit of financial close management software, also called accounting close software, is that it speeds up your entire closing process.
A few other benefits of using accounting close software include:
Greater accuracy (and peace of mind) with your entire financial close process
Financial close automation, or being able to set specific processes on autopilot
Less human error
Custom workflows to match the nuances of your particular process
Better collaboration across the accounting team
Improving your financial close capabilities, reducing manual work, and finding more routes for process improvement are just a few of the other benefits of using financial close automation software.
But let's get to the list.
Top 10 financial close software tools to consider
1. Cube Software
Cube believes that finance and accounting professionals should work in their favored environment—the spreadsheet. Cube users enjoy all the power of a robust FP&A tool—including scenario analysis, data consolidation, multi-currency support, dynamic user controls, robust source system integrations, and custom reporting—with the ease and familiarity of Excel or Google sheets.
Cube lets finance teams quickly and accurately perform financial close automation. and financial consolidation. Cube integrates with your other financial systems, including your accounting software like NetSuite, QuickBooks, and Sage Intacct.
Best of all? Most new customers onboard within two weeks.
Best for: Cube helps FP&A teams at companies of all sizes successfully drive faster and more accurate month-end closes while letting them continue to perform tasks in the spreadsheets they love.
Features to improve the financial close process
Data consolidation: Unite your source data and financial information and automate your reporting process with high accuracy and confidence. Cube integrates with your existing software and gives you the speed and flexibility of a cloud-based platform.
Spreadsheet-native: Cube unites the power of a dynamic financial close platform with the familiarity of a spreadsheet, including powerful integrations to accelerate the reporting process without learning a new system.
Audit trail: Dynamic audit trails let you quickly dig into the transactions and cell-level data.
Scenario Analysis: Iterating data to surface new insights is easy with customizable analysis and dashboards.
Data management: Cube allows you to import, consolidate, and validate data from multiple systems to create a single source of truth for all your financials.
Report distribution: Create, approve, and distribute financial packages to all internal and external stakeholders.
Pros of Cube as financial close software
The spreadsheet-native platform allows your teams to work where they are most comfortable and productive.
Easy implementation process and easy access to a world-class customer support team.
Sophisticated automation tools make manual processes and error-prone data entry a thing of the past.
Eliminating busy work and manual entry saves money and lets your teams focus on creating value.
Extensive reporting functions allow you to parse and analyze data and scenarios without requiring extensive code. Reporting and visualizations are available at a glance.
Cons
Built with the financial professional in mind. This tool is best for small businesses, mid-market users, and enterprise companies. We're not intended for personal finance applications.
Cube is built for finance professionals. Teams new to FP&A will have an additional learning curve.
Pricing
We believe in transparent pricing. Service starts at $1,250/month for lean finance organizations and provides services for growth-minded companies starting at $2,450/month. Check out detailed pricing information here.
Schedule a demo to learn more.
2. BlackLine

BlackLine helps finance and accounting teams manage their financial close processes through automated workflows and streamlined financial reporting options.
The software integrates with multiple ERP and CRM data sources to unite data into a single source of truth.
For: Serves a variety of segments, focusing primarily on enterprise-sized companies.
Features
Smart Close (for SAP)
Dynamic user management
Internationalization
Variance analysis
Pricing
Blackline doesn't share pricing information through its website.
3. FloQast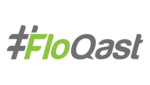 FloQast is financial close automation software that offers robust integrations with other finance tools or accounting software and high-confidence reporting and approval.
For: Clients of all sizes, mainly in the mid-market.
Features
Data consolidation and management
Financial reporting and distribution
Journal entry adjustments
Audit trail
Pricing
Pricing information for FloQast is not provided on their website.
4. LucaNet

LucaNet is an all-in-one FPM solution that focuses on providing process automation and professional consulting services as an integrated solution. Finance industry professionals developed it.
For: Serves mostly small business and mid-market clients.
Features
Data visualization
Customizable reporting
Real-time data access
Versioning support
Pricing
LucaNet does not disclose pricing on its website.
5. Redwood Software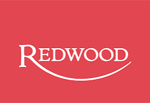 Redwood Software is a large supplier of one-stop cloud solutions for IT, Finance, and business process. They provide solutions for enterprise customers such as robotic process automation (RPA), financial close automation, and low-code tools for various industries.
For: Has a strong client base of enterprise customers.
Features
Workload processing and management
Financial data management
AI-enabled automation
Pricing
Redwood doesn't disclose pricing.
6. Datarails

Financial planning and analysis (FP&A) platform Datarails automates reporting and planning, saving time on manual processes. Though Datarails is not spreadsheet-native, it does offer integrations for Windows-based spreadsheet users.
For: Focused on serving the small to medium business (SMB) segment.
Features
Excel-based functionality
Visualization tools
KPI tracking
Pricing
Datarails provides custom quotes for its services.
Check out our full review of Datarails.
7. Workiva

Workiva offers a financial platform that's "open, intelligent, and intuitive" to help professionals do their most complex work without manual processes or system-hopping. It centralizes data and integrates sources so "you can work better in the cloud."
The company enables Environmental, Social, and Governance (ESG) reporting to help clients demonstrate a corporate commitment to this emerging investment metric.
For: Has a strong following in the mid-market and enterprise sectors.
Features
Audit support
Custom financial close documentation
Custom reporting
Pricing
Pricing for Workiva services is not disclosed on the website.
8. Adra by Trintech

Adra by Trintech delivers simplicity to the financial close process with a cloud-based solution that improves the speed and accuracy of reporting. The company offers data continuity solutions through automated transaction matching, account reconciliation, task management, and real-time reporting.
For: Focuses on serving mid-market clients.
Features
Financial audit support
Financial close management
Report distribution
Pricing
Adra by Trintech doesn't provide pricing information online.
9. Vena Solutions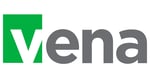 Vena Solutions is a complete planning platform that offers users a spreadsheet-native planning tool to empower growth. The Vena platform stands out as an Excel-based tool built specifically for Microsoft 365, with added business intelligence tools designed specifically for the platform.
For: Serves customers in all segments, mainly from the mid-market sector.
Features
Custom data import
Versioning control
Data visualization
Journal entry adjustment
Pricing
Vena does not offer pricing information on its website.
10. Board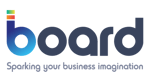 Board offers a self-service approach to reporting and analysis. The platform features time-saving automation solutions with an easy-to-use interface. The platform's automation capabilities allow users to investigate, create, and audit financial reports quickly and easily.
For: Serves clients across the small business, mid-market, and enterprise segments.
Features
Trial balances
Custom and template reporting
Predictive analytics
Integration support
Pricing
Pricing information is not provided on the Board website.
Conclusion: the best financial close management software
Now you know about the industry's top financial close software.
If you're looking for a tool that:
Works with the spreadsheets that you're already using,
Makes it easy to collaborate and share across the team or departments, and
Also makes the rest of your accounting and FP&A work easier,
then Cube might be a fit for you. The best way to learn about Cube is to see it in action—Schedule a demo to see exactly how Cube can help you.