Especially in today's market, companies are getting the same message: Plan B is not enough.
But financial planning takes a lot of time and resources.
So it makes sense to get a tool to help you plan faster.
But now there's a new problem: with so much financial planning software out there, how do you pick the right one for you?
That's exactly what you'll learn in this guide.
Contents
Types of Financial Planning Software
There's no shorting to different types of financial planning tools.
This section covers the options for individuals, financial advisors, and financial planning for companies.
Financial Planning Software for Individuals
Most individuals aim to organize and streamline their personal finances or to find some of the best retirement planning software.
Financial planning for individuals is not entirely as involved as financial planning for businesses, but using these tools and planning apps can save you time, money, and stress.
Luckily, some free financial planning software for personal finance is available for retirement planning, wealth management, college savings, day-to-day cash flow, and expenses.
This is a great way to get a feel for the software and how it can benefit you.
Financial Planning Software for Advisors
A financial advisor is a licensed professional that can advise and even help manage your finances. Professional financial advisors offer financial planning services for personal financial management and businesses.
For this reason, they require a wide range of software tools that best serve their clients.
Financial Planning Software for Businesses
When it comes to financial planning software for businesses, it is a bit more involved than personal financial planning software or financial planning software for advisors.
Whereas the financial advisor focuses on one client at a time, a business has so many moving parts daily that it requires many features that are not as necessary for advisors.
From customer relationship management CRM to data consolidation, businesses rely on great financial planning software to succeed.
Best Financial Planning Software for Businesses
So what's the top financial planning software for businesses? Let's get into it.
But first a disclaimer: yes, we have Cube at the top of this list. We're not only proud of what our software does for our customers–our customers are too! (Check out our 5-star reviews on G2!)
Cube
Cube is the only CFO-founded FP&A platform out there. What does it mean to be CFO-founded? It means that Cube was built by somebody who intimately understands the pains of FP&A teams—this includes financial planning.
Cube is the first spreadsheet-native FP&A platform that empowers teams to drive better planning and performance without changing how they work. Our cloud-based FP&A software platform helps finance teams work anywhere—we integrate natively with both Excel and Google Sheets—so that they can plan, analyze, and collaborate with the ultimate speed and confidence.
You can let Cube do all the heavy lifting regarding your prep work: Cube connects to all your source systems (your ERP, HCIS, and so forth) and collects all that financial data in its single source of truth. Then use the native Excel (or Google Sheets) integration to arrange and pull that data into your preferred environment.
Because of the single source of truth, you know your numbers are correct. Cube lets you drill down into cells to see all the transaction-level details that make them up.
Cube helps you plan and forecast to stay ahead in today's fast-paced business climate. Customizable forecasting dashboards and reports, robust scenario planning and analysis, and bidirectional native Excel and Google Sheet integrations provide financial forecasting software features that translate to easier reporting, more accurate forecasting, faster close and consolidation cycles, more control, and fewer mistakes.
Here's a little more about how Cube can help you with your comprehensive financial planning:
Features:
Automated data consolidation: Connect data from numerous sources for automated rollups and drilldowns.
Multi-scenario analysis: Let you model how changes to key assumptions affect overall outputs seamlessly.

Endless integrations

:

Integrations

for spreadsheets (Google and Excel), accounting & finance, HR, ATS, billing & operations, sales & marketing, and business intelligence.
Customizable dashboards: Gives you the full ability to build and share customizable dashboards.
Native Excel and Google Sheets integration: Compatible and bi-directional with any spreadsheet
Multi-currency support: Evaluate your financials in both your local and reporting currencies.
User-based controls: User controls, validations, and an audit trail ensure that the right data goes to the right people at the right time.
Centralized formulas and KPIs: Store all your calculations in a central location and manage from a single source of truth.
Drilldown and audit trail: Get straight to the transactions and history behind a single cell of data in just one click.
➡️ See all of our features here.
Pros:
Powerful reporting and KPIs help automate and analyze important data.
Streamline manual data, reduce errors, and improve collaboration so you can make smarter business decisions in a fraction of the time.
You can easily collaborate with industry-leading FP&A experts and an award-winning support team.
Integrations with dozens of applications.
Cons:
Cube works best for mid-sized businesses–it's not a personal finances app.
Cube doesn't sell to companies outside of the US and Canada at this time—we're working hard to change that!
Pricing:
Starting at $1250/month for lean finance teams and $2,450/month for companies looking to scale.

See detailed pricing.
Best for: Mid-market and Enterprise companies.
Sage Intacct

Sage Intacct is a cloud-based software solution that allows users to budget, analyze, and of course, plan. The subscription service offers financial consolidation, revenue recognition, project accounting, and employee management features like syncing employee data and running payroll.
Features:
Accounting and Enterprise Resource Planning (ERP)
Interactive reports and dashboard
Analytics
HR and payroll solutions
Pros:
Over 200 pre-built visuals
Comprehensive inventory management
Easy collaboration
Integrates with Cube
Cons:
Offers to replace the use of spreadsheets as opposed to the integration of what you are already using, which can be hard to implement
Higher learning curve
Pricing:
There are no price plans listed on Sage Intacct's website.
Best for: Any size business, from startups to public companies.
QuickBooks

QuickBooks is a financial planning software that is geared toward growing small businesses. Intuit is a global technology platform with plenty of business and finance products including, QuickBooks. For this reason, many of the products can be used in conjunction with each other such as integrating QuickBooks with Mailchimp to combine your finances and marketing for a more streamlined experience.
Features:
Full-service payroll
Financial reports
Inventory tracking
Billing and invoicing
Reporting and analytics
Pros:
Multiple users can collaborate with QuickBooks
Large library of add-ons and custom report options
Customizable reports and invoices
Integrates with Cube
Cons:
Software can be complex
Can be difficult to correct or reverse a mistake once it is made
Pricing:
The simple start plan is $12.50 a month
The essentials plan is $25 a month
The plus plan is $40 a month
The advanced plan is $90 a month
Best for: QuickBooks is best for small to mid-sized businesses.
Vena Solutions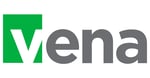 Vena is a financial planning platform designed to bring people, the planning process, and systems together with pre-built solutions to automate time-consuming tasks. Specific capabilities include financial planning and analysis, reporting, compliance reporting, and financial close. Vena offers "pre-configured" FP&A software for a prescriptive approach that can be customized.
A cloud solution, Vena offers reporting to include what-if scenarios and prepare for cash and budget planning. However, customers cite a long learning curve and limited training opportunities.
Features:
Audit trails
Asset lifecycle management
Customizable dashboard
Workflow management
Pros:
Good customer service
Customizable templates
Cons:
Issues with Mac compatibility
Some Excel features don't work with the software
Higher learning curve
Pricing:
There are no set plans; contact a Vena representative for a custom quote
Best for: Vena is best for larger companies.
Planful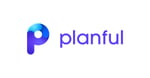 Planful offers a cloud-based FP&A software platform covering structured and dynamic planning, consolidation, and reporting. The platform offers solutions for managing cash flow, workforce reporting, financial reporting, annual operating planning, monthly close and consolidation, and multi-dimensional analysis. The company rebranded its Host Analytics in early 2020 to focus on mid-market customers.
Features:
Planning, budgeting, and forecasting
Financial close management
Annual operating plan
Financial consolidation
Workforce planning
Financial reporting
Pros:
Flexible integrations
User-friendly
Technical support
Cons:
Chrome compatibility issues
Training is outdated
Pricing:
There are no set pricing plans available.
Best for: Planful is best for larger companies with big FP&A teams.
Jirav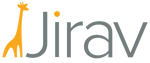 Jirav is cloud-based financial planning and analysis that helps accounting and finance professionals budget and forecast without spreadsheets. It's designed to be completely customizable so you can track, forecast, and share the data that matters most to your business.
Jirav offers fast time to value through native financial, non-financial, and operational integrations that eliminate slow, manual processes.
Features:
KPI monitoring
Audit trail
Budgeting and forecasting
Integrations
Dynamic modeling
Pros:
User-friendly
On-boarding training
Accounting software integration
Cons:
Tends to run slow at times
Limited visual representations and groupings
Requires a transition from spreadsheets to the platform
Pricing:
The starter plan is $500 a month, 14-day free trial offered
The pro plan is $1000 a month
The enterprise plan is custom, call for a quote
Best for: Jirav works best for small businesses.
Board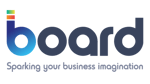 Board is a self-service platform for analytics, planning, and forecasting and even allows users to create custom planning and analysis applications. The platform unifies metrics, analytics, and reports into one place.
Features:
Data discovery and analysis
MS Office integration
Dashboarding
Reporting
Scorecarding
Pros:
User-friendly
Pre-built dashboards and reports that can be customized
No coding experience required
Cons:
Limited training offered
Best for those looking to make their own financial planning application
Pricing:
There is no pricing available on their website.
Best for: Companies or individuals looking to completely customize their financial planning.
Xero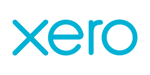 Xero is a simple accounting software solution that connects with banks for reconciliation through AI. Xero allows its users to manage all of their accounting needs from one central, easy-to-use platform that will save you time on tedious everyday tasks.
Features:
Pay bills
Claim expenses
Bank connections
Accept payments
Track projects
Manage fixed assets
Pros:
Easy to use app and cloud features
You can add in many apps
Cons:
Unable to connect with some banks
Lacking in integrations with other business software
Focuses on accounting more than other financial services
Pricing:
The early plan is $12/month
The growing plan is $34/month
The established plan is $65/month
They offer a free 30-day trial
Best for: Xero is targeted at small to mid-market businesses.
Key Features of the Best Financial Planning Software
There are many notable features in the most comprehensive financial planning software. Be sure to look into all of the features offered when looking for the right financial planning solution for your business.
Here are a few key features of the best financial planning software:
Automated data consolidation
Centralized formulas and KPIs
Drilldown and audit trail
User-based controls
Shareable templates
Multi-currency support
Spreadsheet integrations
Customizable dashboards
Multi-scenario analysis
Cube offers all of these key features among others. If every feature here is not necessary for your business, there are several other options to choose from but Cube is the one company that offers all of these solutions.
How to Choose the Best Financial Planning Software
Review features
With so many features to choose from it can help to have a list of your personal pain points and desires at the ready when choosing financial planning software.
Some products are targeted at certain-sized companies or certain industries. This can help you easily narrow down your list.
Determine a budget
The majority of financial planning software companies require you to speak to one of their representatives to create a customized plan that reflects your needs. Others have pre-set plans with clear monthly fees.
Either way, you should have your budget determined before you start booking demos and creating accounts.
Review current customers
The easiest way to get a sense of whether a tool is the right financial planning software for you is going to work for your company is to read current customer reviews.
One of the greatest innovations in modern technology, the online review allows you to hear first-hand how the software is working for those that have been using it.
Prioritize privacy & security
Privacy and security should be one of the first things that you look into. It can make an otherwise good product not worth the money.
Cube is at the cutting edge of security technology. They are dedicated to their customers' privacy and security. They offer full encryption, multi-factor authentication, user management and access control, and single sign-in options.
Conclusion: Best Financial Planning Software?
Financial planning software is extremely valuable both to individuals looking to automate and streamline their finances and to businesses of all sizes and stages. So which one is the best? What is the most comprehensive financial planning software?
Cube, hands down, offers the most bang for your buck when it comes to financial planning tools. From the automated data consolidation to the customizable dashboards, it will be hard to find another solution as comprehensive as Cube.
There is something to be said for a company that is as passionate about its products as Cube is. They offer top-of-the-line privacy and security solutions with their industry-leading financial planning software.
Don't waste another day using a product that is "ok", schedule a demo today to find out how Cube can help your business.
Sources cited: