It's no secret that accurate financial reporting is critical to any successful business.
...but the process of getting there can be time-consuming and challenging.
The good news? It doesn't have to be.
The best financial reporting software makes numbers and financial insights easy to record, understand, and act on, even if you're not a finance expert.
And in this blog post, you'll learn exactly what the best financial reporting tools are.
Contents
What is financial reporting software?
Financial reporting software (AKA general ledger software) speeds up the financial reporting process with automation and analysis. It can help finance teams with these basic accounting tasks:
Data collection
Trend monitoring
Financial goal-setting
Budget alignment
Financial consolidation (as part of the month-end close)
Creating financial statements
Organizations can quickly generate filtered financial reports to learn essential business details.
Types of financial reporting software
Different finance software will have different capabilities. In our review, we'll discuss financial reporting software. However, you might also come across:
Accounting software
Invoicing and payment software
Tax management software
Financial statement software
Critical features of financial reporting software
Here's what the best financial reporting software helps organizations accomplish:
Automation: Financial reporting software uses many data points to automate administrative business processes, like accounts payable and payroll.
Forecasting: Financial reporting software uses historical data and trends to predict future income, expenses, and revenue performance. The best financial reporting software will also let you filter new circumstances in your forecasts, helping you envision a new merger, market condition, or loss.
Advanced reports: Balance sheets, income statements, profit and loss statements, and cash flow statements are a few of the many critical financial reports organizations need to pay taxes, inform business strategy, and assess performance. It also helps you create custom reports based on your business's circumstances.
User-friendly: This applies to every other financial reporting function on this list. If it's not user-friendly, it's not useful. Ideally, your financial reporting software should create reports you can easily share with non-finance professionals. Moreover, the platform should feel intuitive to encourage the most productivity and comfort.
Integrations: Organizations use tons of software, from CRM (customer relationship management) to project management. The best financial reporting software integrates with other business software to smooth out processes, encourage collaboration, and retain consistency across departments.
Security: All financial analysis software has some form of security feature to protect sensitive info, either through advanced machine learning, custom permissions, or encryptions.
But does financial analytics software give you everything on this feature list? Not quite, but each one has pros and cons. Let's explore them in this next section.
Best financial reporting software
So, what are the market's top financial reporting software tools right now? Let's start our review.
But first a disclaimer: yes, we put Cube first. We're not only proud of what our software does for our customers—our customers are too.
You don't have to just take our word for it though: check out all of our 5-star reviews on Capterra.
1. Cube
Cube is the first spreadsheet-native FP&A platform that empowers teams to drive better planning and business performance without changing how they work.
Our cloud-based FP&A software platform helps finance teams work anywhere—we integrate natively with both Excel and Google Sheets—so they can plan, analyze, and collaborate with the ultimate speed and confidence.
Of course, FP&A also has to make reports, and that's where Cube can help. Many companies (like Masterworks) use Cube to simplify and systematize their planning and compliance requirements, saving weeks' worth of work.
Cube offers faster time to value (most companies onboard within two weeks) and is competitively priced.
Convinced? Book your demo with us today. Need to see what's still out there? Scroll away.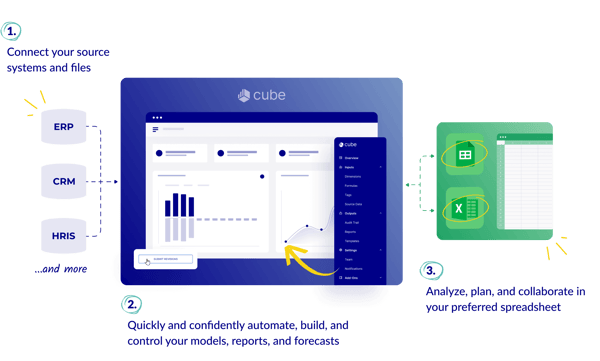 Features:
Automated data consolidation: Connect data from numerous sources for automated rollups and drilldowns.
Multi-scenario analysis: Allows you to model how changes to key assumptions affect overall outputs seamlessly.

Endless integrations

: Integrations for spreadsheets (Google and Excel), accounting & finance, HR, ATS, billing & operations, sales & marketing, and business intelligence.
Customizable dashboards: Gives you the full ability to build and share customizable dashboards.
Native Excel and Google Sheets integration: Compatible and bi-directional with any spreadsheet
Multi-currency support: Evaluate your financials in both your local and reporting currencies.
User-based controls: User controls, validations, and an audit trail ensure that the right data goes to the right people at the right time.
Centralized formulas and KPIs: Store all your calculations in a central location and manage from a single source of truth.
Drilldown and audit trail: Get straight to the transactions and history behind a single data cell in just one click.
➡️ See all of our features here.
Pros:
Powerful reporting and KPIs help automate and analyze important data.
Streamline manual data, reduce errors, and improve collaboration so you can make smarter business decisions in a fraction of the time.
You can easily collaborate with industry-leading FP&A experts and an award-winning support team.
Integrations with dozens of applications.
Keep real-time eyes on cash flow with easy-to-update actuals and the ability to drill down into cells.
Cons:
Cube works best for mid-sized businesses—it's not a personal finances app.
Cube doesn't provide multilingual support right now
Pricing:
Starting at $1250/month for lean finance teams and $2,450/month for companies looking to scale. See detailed pricing.
2. Oracle NetSuite

Oracle NetSuite features a user-friendly interface where organizations can access real-time analytics and advanced reports.
The platform enables serious automation, from data collection and journal entries to account reconciliation. Customers appreciate the cloud function, allowing them to access important financials anywhere.
Features:
Tax management
Accounts receivable and payable
General ledger
Payment management
Financial management
Pros:
Real-time insights to profitability ratios, margins, tax liabilities, and cash flow
Automation for countless administrative processes
Cons:
Higher learning curve
A more expensive option
Not many customization options
Pricing:
Pricing is not listed on their site.
3. QuickBooks

QuickBooks is a great introductory financial analysis software for freelancers and small or growing businesses.
While it's one of the world's most popular accounting software, it falls short as a financial reporting software due to its limited capabilities in advanced and custom financial report generation.
For example, you can customize profit and loss statements and other reports by vendor or employee, but not by unique market conditions to prepare for future strategy.
Larger organizations might need more robust software to capture all their insights.
Features:
Invoicing
Expenses and expense management
VAT and GST
Inventory
Insights and reports
Multi-currency support
Tax preparation
Pros:
User-friendly
Easy integrations
Affordable
Works best for individuals or smaller businesses
Cons:
Lack of custom reports
Poor customer support
Not the best fit for larger companies
Pricing:
Essentials: $7.80/month/user
Plus: $10.80/month/user
4. FreshBooks

Freshbooks is even more tailored to freelancers and small businesses, functioning primarily as invoicing software. You can generate seven types of reports through this software, but custom capabilities are limited.
Customers praise the platform's user-friendly interface and affordability but complain about frequent crashes.
Features:
Budget and sales tax summaries
Profit and loss reports
Accountant access and permissions
Expense reports
Journal tracking
Pros:
Affordable, including a free trial
User-friendly interface
Cons:
Slower loading and crashes possible
More an invoicing tool than an accounting software
Lack of flexibility
Not ideal for large organizations
Pricing:
Lite: $4.50/month
Plus: $7.50/month
Premium: $15/month
Custom pricing available
5. Sage Intacct

Sage Intacct is financial reporting software that prioritizes increased user efficiency and extensive reporting customization.
Users can use its drag-and-drop design to create reports based on math functions, aggregations, transaction details, grouping, and other criteria.
This platform works for various industries, like SaaS (software-as-a-service) and hospitality.
Features:
Quick multi-entity consolidation
Cloud solution
Integrations, including with Salesforce
General ledger with predefined dimensions
Collaboration feature
150 built-in reports plus custom reports
Pros:
User-friendly interface
Extensive reporting features with key metrics
Data visualizations to make reports more accessible
Cons:
Integrations could be smoother
Limited search capabilities
Higher learning curve
Pricing:
Pricing isn't available on their website.
6. Insight Software

A French tech company, Insight Software promises to reduce your closing and reporting times by 50%.
It features custom reports and Excel integrations.
This company bases pricing on increased features measured by claims of improved efficiency up each tier.
Features:
ERP to Excel data export
Spreadsheet server reporting
Data integrations, formatting, and prep
Custom reports
Integrations with some financial software
Equity Management
Pros:
Cons:
Bugs can be frequent
Not the strongest customer service.
Pricing:
Insight offers three pricing tiers—simple, streamlined, and vetted—but you must inquire within for exact pricing.
7. Workday Adaptive Planning

Workday Adaptive Planning boasts visible insights as fast as a click, and immense financial planning capabilities.
However, users cite frustration with difficulties translating advanced insights to non-finance audiences.
Features:
Pros:
Predictive models
Time savings
Cloud-based
Integrates with other Workday products
Cons:
Limited training resources and high learning curve
Advanced reporting can be challenging to learn
Pricing:
Pricing isn't listed on their site.
8. Board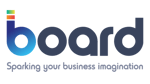 Board is a financial reporting software that helps businesses improve financial processes and accounting.
It even allows users to create custom planning and analysis applications. The platform unifies metrics, analytics, and reports into one place.
Features:
Calculated metrics
Analytics
Real-time modeling
Multi-user data entry
Adaptive aggregation
ERP database write-back
Pros:
Easy to create dashboards without a tech background
Actionable insights
Adaptable
Cons:
High learning curve
Privacy concerns
Slow customer service
Not user-friendly
Pricing:
Website doesn't list pricing on their website.
9. Xero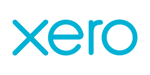 Xero is an accounting software with some reporting features, though its primary functions are payroll, expenses, and invoicing.
You can track and pay bills, claim expenses, connect to your banks, track payments, use Gusto payroll software, manage Xero contacts, and much more.
Features:
Collaboration capabilities
Customizable reports
Formulas to compare budgets with actuals
Lock dates
Search functionality
Pros:
24/7 customer support
Interactive and KPI-specific reports
Tracking categories for different business departments
Cons:
Limited advanced functionality
Limited integrations to other financial software
Pricing:
Starter: $22/month
Standard: $35/month
Premium: $47/month
10. Sage 50 Accounts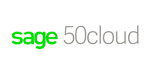 You might remember Sage Intacct, which we covered previously in this review.
However, the company also offers a cloud version called Sage 50cloud Accounts. This financial reporting software is similar to Intacct, but users can access their files anywhere.
Additionally, it's a decent financial reporting software for companies requiring Microsoft 365 integration.
Features:
Advanced budgeting and reporting
Audit trails
Inventory management
Automated reconciliation
Fraud detection
Invoice tracking
Pros:
Microsoft 365 integration
Adequate customizability for reports
Cons:
Permissions only permitted on the most expensive plan
Any company with over five users will have to sign up for the most costly plan
The basic plan offers basic reporting, but nothing advanced
Pricing:
The company is currently offering a 40% discount. The prices listed below reflect that discount.
Pro Accounting: $340/year
Premium Accounting: $554/year
Quantum Accounting: $919/year
11. Vena Solutions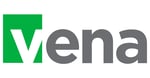 Vena Solutions is financial reporting software dedicated to helping businesses seamlessly integrate advanced reporting with Excel data.
A cloud solution, Vena offers reporting to include what-if scenarios and prepare for cash and budget planning.
However, customers cite a long learning curve and limited training opportunities.
Features:
Forecasting
Financial and ad-hoc reporting
Analytics and real-time insights
Report consolidation
Integrations
Audit trails
Personalized dashboards
Pros:
Mobile version
User-friendly
Integration with Excel
Cons:
Longer loading time
Lacking training
Limited customization
Pricing:
Vena doesn't list prices on their website.
12. Planful

Planful has skilled professionals with enterprise software, HR, and growth experience.
While reviews praise the platform's user-friendly interface, some criticism cites issues with accuracy when updating formulas and reports.
Features:
Excel reporting and integrations
Data visualizations
Personalized dashboards
Forecasting
Journal entries
Reports consolidation
Pros:
Strong customer service team
Reusable templates for efficiency
Cons:
Accuracy issues when updating formulas
Tricky collaboration
Different reporting tools for templates
High learning curve
Pricing:
They don't list prices online.
13. Multiview ERP

Multiview ERP features a team of in-house support along with its financial software. It delivers year-round insights, data visualizations, and customization capabilities through core accounting, business insights, business automations, and inventory management.
Features:
Asset management
General ledger
Accounts payable and receivable
Budgeting and forecasting
Automated workflows
Business intelligence
Pros:
Search functionality
Strong and responsive customer service
Cons:
There can be difficulty creating customer reports
There are glitches at times
Pricing:
Multiview doesn't list pricing online.
Benefits of using financial reporting software
Organizations reap many benefits by having the best financial reporting software, like:
Identifying trends
Real-time insights
Time and labor cost savings
Accurate data and consequently informed business decisions
Better collaboration and cohesion across teams
Minimizes the chance for human error
Streamlined tax management
The best SEC software will give all the above and more.
More about financial reporting software
The best financial reporting software will grow with your business amidst all these industry trends:
More AI in accounting
Data security prioritization
Transparency
Automation and actionable insights
Integration with ERP
Financial reporting software for small Businesses
The U.S. has over 30 million small businesses, with employees of 500 or fewer. However, most of us associate the term with fewer employees, around 10-100.
Small businesses require the best financial reporting software to stay on top of payroll, expenses, business strategy, and more. Although the best financial reporting software offers extensive custom reports and features, a small business might benefit from one with limited reporting if the price is significantly more competitive.
QuickBooks and Freshbooks are some of the most common software for small businesses, offering Lite and Basic plans to accommodate smaller budgets.
Our advice? Dream big with financial reporting software that will grow with you to new heights. Focus on scaling with Cube's robust financial reporting software to keep you organized and constantly growing.
Best financial reporting software for Excel?
All organizations still use it and have immense amounts of data in Excel spreadsheets. Cube integrates with both Google Sheets and Microsoft Excel to capture every single data point your business has to give you accurate reports.
The thing with other financial reporting software is that you'll have to manually input spreadsheet data into the new software. Some may offer integrations, but not with every spreadsheet.
That's why we're compatible and bi-directional with every spreadsheet you feed us!
Best financial reporting apps?
Financial reporting apps allow you to take financial reporting capabilities with you anywhere. Some great ones are from this list, like Xero for Android and Quickbooks.
Often apps are best for personal or small business financial reporting.
Best financial reporting software for QuickBooks?
Maybe you already use accounting or invoicing software for your business. QuickBooks is popular, but you might crave more advanced reporting capabilities.
Cube integrates with plenty of financial software—including QuickBooks—to enhance your financial reporting.
What kind of financial data does good financial reporting software handle?
The best financial reporting software solutions will help you create and report your three financial statements.
The three financial statements are the income statement, balance sheet, and statement of cash flow. Together, they comprise the 3-statement model.
Conclusion: the best financial reporting software?
No business became successful without any support. Be it through a team of skilled professionals or machine learning tech, the best organizations offload the busy work so they can spend more time scaling.
Cube offers you this exact service–to take on the effort that goes into financial reporting to save you time and resources.
We've covered an extensive list of the best financial reporting software, each with unique selling points and downsides.
Now, it's your turn to take the wheel and drive your financial reporting to new heights. Cube could help you with automation, strategy, and seamless integrations on your journey.
Talk to us today to learn why ours is the best financial reporting software on the market.
Sources cited