If you're looking for new accounting software and more efficient financial operations, Oracle NetSuite just might be the solution.
NetSuite is a business management software suite that offers enterprise resource planning, financial software, customer relationship management, eCommerce tools, and more.
It has so many features and tools that it can take some research to determine if it's the right fit for your business.
Well, that's what this NetSuite review is for!
Let's start at the beginning:
Contents
First, what is NetSuite?
NetSuite is a set of integrated cloud-based applications for:
ERP/Financials
Human resources
CRM
Inventory and order management
eCommerce
Project management
and more.
NetSuite can help increase productivity and efficiency by connecting, automating, and simplifying accounting and operating processes. It enables you to see real-time business insights at a click of a button and uses business intelligence to help with forecasting and scenario planning.
NetSuite ERP gives companies clear visibility into their data, resulting in tighter control over their businesses.
NetSuite Review
While there are several companies that specialize in one particular aspect of business management software such as CRM or ERP, NetSuite is a comprehensive financial management solution that provides a deep set of tools and features.
Many current customers report how convenient it is to have so much offered in one product, setting NetSuite apart from its competitors and other platforms.
In fact, NetSuite is one of Cube's most popular accounting & finance integrations. Cube connects with NetSuite and then can import, clean, and organize your data so you can work with it directly in Excel or Google Sheets.
Who and what is NetSuite for?
NetSuite is best for mid-sized and enterprise companies who need an all-in-one solution for complex financial planning. Though NetSuite offers options for all businesses of all sizes, smaller businesses might not need all of its features and tools.
With over 31,000 customers across more than 200 countries, NetSuite is used by a variety of companies and industries, from education to finance to retail (specifically thanks to their eCommerce support).
Oracle NetSuite Features & Products
ERP: Their ERP platform is an integrated suite of applications for managing accounting, order processing, inventory management, production, supply chain, and warehouse operations.
Accounting Software: Simplify the process of recording transactions, managing payables and receivables, collecting taxes, and closing the books. This enables timely, accurate reporting and a greater control of financial assets.
Global Business Management: Companies can manage multiple subsidiaries, business units, and legal entities from a single ERP.
Customer Resource Management (CRM): Manage all customer relationships with the same capabilities as a traditional CRM, plus the ability to manage quotes, commissions, sales forecasts, and partner relationships.
Human Resource Management: This tool is for human resources, payroll, and financials. It allows organizations to create a more engaging workforce experience and make informed decisions on workforce performance and business performance.
Professional Services Automation (PSA): NetSuite provides a comprehensive, end-to-end PSA system that supports an entire services business with a single, cloud-based suite.
Commerce: NetSuite's cloud solution unifies business operations and commerce applications to provide a single source of item, inventory, customer, and order data.
Analytics & Reporting: Provides real-time visibility into company operational and financial performance across all business functions with prebuilt and easily customizable reports and analyses.
Infrastructure: With data centers around the world, NetSuite delivers comprehensive security, availability, and data management.
Platform: This is an extensibility environment designed for IT departments that allows companies to customize the core NetSuite product.
NetSuite Pros
The central dashboard provides all the key information you need at a glance.
Creates a single source of truth.
Assigns permissions and allows for seamless collaboration with team members.
Several customizable options to help tailor the software to your needs.
Easy integrations with Cube and other software.
NetSuite Cons
Can be expensive for smaller businesses.
Reporting functionality can be difficult to understand without some training.
There is no native Excel or Google Sheets integrations within the product. Luckily, NetSuite's integration with Cube solves that quite nicely!
NetSuite Integrations
NetSuite Connector allows businesses to set up data mapping between NetSuite and eCommerce storefronts, point-of-sale (POS) systems, online marketplaces, and third-party logistics providers.
Having all of these integrations in one place allows you to eliminate time-consuming tasks such as spreadsheet entries and exporting information to other applications.
And NetSuite's integration with Cube means you can quickly and confidently analyze, plan, and collaborate without changing where you work.
Cube is the first spreadsheet-native FP&A platform that empowers teams to drive better planning and performance without changing how they work. Created by a former CFO, our cloud-based software helps finance teams work anywhere — we integrate natively with both Excel and Google Sheets — so that they can plan, analyze, and collaborate with the ultimate speed and confidence.
In addition to Excel, Google Sheets, and NetSuite, Cube integrates with various accounting, finance, HR, ATS, operations, sales & marketing, and business intelligence software tools. This means most companies (like Masterworks and SmugMug) use Cube for nearly all of their company's financial operations
Cube offers faster time to value (most companies are finished onboarding within two weeks) and is competitively priced.
You don't have to just take our word for it though: check out all of our 5-star reviews on Capterra.
Or book your demo today to see for yourself.
Is NetSuite Easy to Use?
Many current customers have reported how easy it is to use NetSuite. Compared to other business and accounting software solutions, NetSuite has many simplified features that are simple to use and integrate into your current workflow.
Customer support is always available, though there are limitations on the support available depending on which plan you are paying for.
How much does NetSuite cost?
NetSuite does not provide pricing on its website, and suggests organizations reach out for custom pricing.
However, customers and reviewers have reported that NetSuite costs include a $999/month licensing fee, as well as an additional $99/month for each user.
Note that licensing costs can vary by country, how many modules you include in your plan, subsidiaries you have, and partial users.
NetSuite Reviews to Check Out
Here are some reviews from actual NetSuite customers:
"I really like this program better than SalesForce because it's easier to navigate the setup of systems."
"All inclusive one stop ERP system good for small companies and scalable for the future. Reporting/view features are nice and reminders on the homepage & personalized dashboard are a good touch."
"The best part of the software is that you can download data for any period that you desire. It provides a very user-friendly dashboard and the ease of accounting is also there."

NetSuite Alternatives
There are many other companies out there that offer similar products to NetSuite, and it's a good practice to explore all of the options available (even if you're already sold)!
Quickbooks

Quickbooks is a financial planning and analysis software for small businesses and self-employed freelancers to manage any number of data flows through one central management dashboard. Owned by the parent company Intuit, you can easily integrate any of the products by Intuit for a more in-depth set of tools.
Quickbooks helps finance teams better collaborate, automate repetitive tasks, and streamline all aspects of a business's finances. That being said, it's best suited for small and mid-sized businesses.
Key Features:
Secure cloud storage
Intuitive UI that's very easy to use
Reporting and analytics tools
Unlimited invoices
Pricing:
Simple Start: $15/month
Essentials: $27.50/month
Plus: $42.50/month
Advanced: $100/month
Self-employed: $7.50/month
Sage Intacct

Sage Intacct is a cloud-based ERP software that helps businesses of all sizes manage their day-to-day finance-related activities. It simplifies and facilitates a wide range of bookkeeping, accounting, and financial tasks. Customers have access to interactive reports and dashboards with real-time performance monitoring.
Sage is designed for teams between 10 to 200 in size. It's also most suitable for distribution, manufacturing, and professional services, but finance teams in most industries can customize the software for their needs.
Key Features:
Accounting collaboration support
Syncs employee data in real-time
Native analytics with over 200 pre-built visuals
Powerful what-if scenario modeling
Pricing:
Pricing is not available on their website
Xero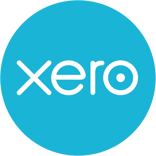 Xero is an accounting software solution for small businesses, accountants, and bookkeepers. The platform is an all-in-one accounting solution that can save your business time and money.
With a clear overview of accounts payable and cash flow, your bills are tracked and paid on time. Connecting your bank directly to Xero allows secure transactions to flow from your bank to Xero daily.
Key Features:
Multi-currency accounting
Automated data capturing
Project and job tracker software
Inventory management
Pricing:
Early: $12/month
Growing: $34/month
Established: $65/month
Bottom Line: Is NetSuite Worth it?
As far as financial management software goes, NetSuite is one of the best options out there. It offers solutions covering ERP to human resources — and a lot in between.
To get the most out of NetSuite, you'll want to pair it with Cube. This synergistic combination takes NetSuite's accounting and finance capabilities and Cube's planning and analysis solution so you can make smarter business decisions in a fraction of the time.
Get the most out of NetSuite with this powerhouse integration by requesting a demo with Cube today.
Sources cited: