Enterprise resource planning (ERP) systems help organizations automate and streamline business processes for optimal performance. They coordinate data flow between a company's different business processes to create a single source of truth.
ERP systems can link a company's financials, operations, supply chain, commerce, reporting, and manufacturing on one platform to help save time and reduce costs.
There are many incredible ERP systems on the market today, each with its unique features.
Which is best for business?
Let's take a look.
Key takeaways:
ERP software is the accounting system used to manage financial day-to-day business activities such as accounting, bookkeeping, project management, supply chain operations, and more.

They create a single source of truth for employees and executives.

Before selecting an ERP software provider, businesses should understand the providers' capabilities, implementation models, integration requirements, and the total cost of ownership.
Contents:
What do ERP systems do?
Enterprise resource planning systems are integrated software solutions that handle every data-driven process in a company from financial management and accounting to human resources and supply chain management.
ERP systems store data in a central hub accessible to ensure all business departments have the correct information to make decisions. They're often used with FP&A software, which combines the historical data of your ERP with the forward-looking data of your plans, budgets, and forecasts.
While ERP systems can vary, they provide these five essential business functions:
1. Accounting and finance
ERP systems keep all financial data in one place so you can track, manage, and input information in one place.
The benefit?
You save time and reduce input errors.
These software use automated data consolidation, centralized formulas, and KPIs to create financial reports.
These reports provide a picture of a company's financial health and direction on where to use resources.
2. Commerce
ERP platforms provide omnichannel solutions that unify online, in-store, and back-office commerce activities.
By using automated inventory updates, order tracking, and accounting, companies can easily manage the different facets of their business.
Some ERP systems even offer customer relationship management tools. These CRM capabilities manage customer data, contact information, accounts, and service requests.
It can also help automate marketing, sales, and customer service processes.
3. Human resource management
ERP systems support human resource teams by consolidating employee data. They help HR automate manual workflows, reduce errors, and improve collaboration.
By tracking employee data like contact information, job roles, and salary information, ERP systems ensure smarter business decisions in a fraction of the time.
4. Supply chain
Supply chain management includes inventory, warehouse, vendor, and order management. ERP systems support all of these functions by:
Effective demand forecasting and lean inventory
An ERP solution in SCM improves demand forecasting accuracy and reduces inventory costs during large-batch production processes.
A lean inventory is essential to successfully address just-in-time production methods. You can keep your supply chain flexible while reducing the overall cost of production.
Reduce production bottlenecks
ERPs for supply chains enable easy collaboration between internal processes and external suppliers.
Transparency through the business
A consolidated view of the supply chain with ERP enables business executives to make more informed decisions.
5. Manufacturing industry
Companies can also use ERP systems to help manage production schedules, track inventory levels, and control quality.
ERP software is a centralized resource for inventory tracking, data analysis, and replenishment strategy.
Benefits of using the right ERP software
Cost savings
An ERP system can help reduce operational costs. Integrating all core business processes into one system makes it easier to spot inefficiencies, manage resources, and gain visibility.
ERPs also help automate tasks, which improves employee productivity, minimizes human error, and reduces hiring needs.
Increased productivity
Automating repetitive and menial tasks allows finance team members to complete various tasks faster.
This also means they can reduce the time spent searching for information.
Easy collaboration
ERP systems make working across departments (like during the budgeting season) easier by providing everybody with the appropriate company financial data.
Regulatory compliance
By tracking the lifecycle of each transaction and its adherence to required approval workflows, businesses minimize chances for compliance errors.
Automated features within most ERP systems also ensure that reports adhere to current standards and requirements—including PCI-DSS compliance for companies utilizing SaaS applications.
Automation opportunities
ERP systems can automate tasks that would otherwise need human intervention, like updating records or sending confirmations.
Automation saves businesses time and money by reducing manual work, minimizing human errors, and allowing employees to focus on more complex tasks.
16 of the best ERP system examples
1. Oracle NetSuite

NetSuite boasts that it is the world's "most trusted" cloud-based ERP software, with over 30,000 companies using its services.
With extensive experience developing cloud-based ERP systems (going back to some of the earliest examples of such applications), NetSuite simplifies businesses by automating essential processes and giving real-time insights into financial and operational performances.
It's a customizable platform with enterprise-grade applications for different aspects of business management, including analytics, reporting, and global infrastructure.
NetSuite is one of Cube's top integrations. Customers love how easy it is to pull NetSuite data directly into working spreadsheets with Cube's FP&A software add-on.
Features
Financial Management
Accounting
Global Business Management
Inventory Management
Order Management
Supply Chain Management
Warehouse & Fulfillment
Pricing
Organizations interested in NetSuite's software must request custom quotes since the company does not provide pricing information on its website
However, customers and reviewers have reported that NetSuite ERP has a $999/month licensing fee and an additional $99/month for each user.
The licensing cost may depend on the country, how many modules are in your plan, and if you have any subsidiaries and partial users.
2. Intuit QuickBooks

QuickBooks by Intuit is simple to use and helps with managing payroll, inventory, taxes, time-tracking, and invoicing.
You'll also be able to track expenses and cash flow and monitor reports and receipts.
The best part?
It's all in one place.
QuickBooks is an excellent option if you're considering outsourcing your company's accounting system. Most accountants already have experience with the software, so it's an easy transition.
QuickBooks can be used natively (QuickBooks Desktop) or in the browser (QuickBooks Online).
There are different tiers of service depending on how much power you need: QuickBooks Online Advanced and Quickbooks Enterprise offer fantastic capabilities for users needing more than the basics.
QuickBooks and Cube have a simple API connection that allows for easy data imports and consolidations within Cube's single source of truth.
Features
Bank Feeds
Cloud Accounting
Invoicing
Project Profitability
Accounting Reports
Inventory Management
Data Migration
GST and VAT Tracking
Expense Tracker
Pricing
QuickBooks offers five unique plans to choose from and gives customers the option of a 30-day free trial period or 50% off their purchase for the first three months.
If you opt for the 50% discount on the first three months, this is the pricing scheme you'll get for a QuickBooks license:
Self-employed: $7.50/month
Simple Start: $15/month
Essentials: $27.50/month
Plus: $42.50/month
Advanced: $100/month
Then, it switches to full pricing:
Self-employed: $15/month
Simple Start: $30/month
Essentials: $55/month
Plus: $85/month
Advanced: $200/month
QuickBooks Enterprise:
Gold: $1,740/year
Platinum: $2,140/year
Diamond: $4,200/year
Enterprise pricing for one user with core cloud access:
Gold: $199/month
Platinum: $232/month
Diamond: $404/month
Read our NetSuite vs Quickbooks Review.
3. Sage Intacct

Sage Intacct is an ERP financial and inventory management system through real-time, multi-dimensional reporting. It automates accounting tasks to increase efficiency and productivity to streamline daily operations.
In addition to the comprehensive ERP solutions offered, Sage supports HR and payroll tasks.
The platform makes it easier for your organization to budget, plan, and make data-driven decisions.
Integrating Sage Intacct's general ledger data and Cube's planning and analysis capabilities provides finance professionals with an all-encompassing view of past, present, and future business performance.
Features
Core Financials
Cash Management
Intelligent General Ledger
Order Management
Dynamic Allocations
Revenue Recognition
Fixed Assets
Sales and Use Tax
Pricing
Sources report that Sage Intacct costs anywhere from $15,000 to $35,000.
4. SAP Business One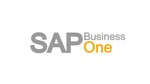 SAP Business One is an ERP software aimed at small and medium businesses.
It offers various financial, CRM, inventory, and sales features.
SAP Business One also gives companies real-time visibility into their business operations to improve financial planning and forecasting.
SAP works best for businesses that use other SAP products and are familiar with data science languages and integration.
Features
Financial Planning and Analysis
Accounting and Financial Close
Tax Management
Treasury Management
Accounts Receivable, Billing and Revenue Management
Governance, Risk, Compliance (GRC), and Cybersecurity
Supply Chain Planning
Supply Chain Logistics
Product Lifecycle Management
Enterprise Asset Management
Human Capital Management
Employee Experience Management
Pricing
Sources say the Perpetual license for SAP Business One goes for $3,213 per named user with an additional maintenance fee due yearly.
Users can also opt for the professional license subscription plan for $108 per month with no additional annual maintenance fee.
5. Xero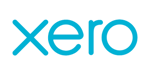 Xero is an ERP tool for small businesses, accountants, and bookkeepers. Real-time tracking and reporting give you accurate and updated information to use when collaborating with your team.
You can connect your bank account through the Xero application for seamless transactions. Pay bills, claim expenses, accept payments, and track projects all through its simple dashboard.
Cube offers a supported integration with Xero, so it's simple and easy to pull your Xero data into Excel via Cube.
Features
Reporting
Inventory
Send invoices
Sales tax
Analytics
Accounting dashboard
Manage fixed assets
Pricing
Xero has a 30-day free trial, and then offers three plans:
Starter: $25
Standard: $40
Premium: $54
6. Zoho Finance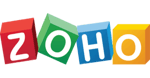 Zoho Finance offers a range of features including invoicing, budgeting, and tracking expenses. It also integrates with other Zoho products, such as Zoho CRM and Zoho Books, to provide a more comprehensive solution for businesses.
The software is suitable for manufacturing, retail, and distribution services.
It provides the tools you need to streamline all your back-office operations and enables you to send automatic payment reminders and accept online payments with Zoho Invoice.
Features
Contact Management
Sales and Purchases
Inventory and Warehouses
Expense Reporting and Reimbursements
Manage Subscriptions - MRR/ARPU/LTV
Accounting and Online Payments
Tax Compliant - VAT/GST/Sales Tax
One-time and Recurring payment pages
Pricing
Zoho Finance costs $249 per organization per month.
7. FreshBooks

FreshBooks is a cloud-based accounting software that provides businesses with tools to automate invoicing, bookkeeping, and time-tracking.
It's a great ERP option for freelancers, professionals, accountants, and employees.
The software offers clients payment options and accepts card payments. It also allows you to send automated late payment reminders to clients.
Features
Accounting
Expenses & Receipts
Reports
Invoicing
Time Tracking
Mileage Tracking
Pricing
Lite: $6
Plus: $12
Premium: $22
Businesses can also request custom pricing.


8. Microsoft Dynamics 365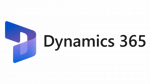 Microsoft Dynamics 365 is a cloud-based ERP system helping businesses manage their finances, operations, sales, and customer relationships.
Dynamics 365 is designed to be easy to use and customizable to meet the needs of any business.
(It can also integrate with other Microsoft applications like Excel and Outlook.)
Microsoft Dynamics 365 also includes tools for creating custom reports and dashboards for businesses to track performance easily.
Features
Customer Data Platform
Customer Insights
Microsoft Relationship Sales
Customer Service
Field Service
Remote Assist
Marketing
Fraud Protection
Supply Chain Management
Supply Chain Insights
Pricing
The pricing for Dynamics 365 varies by business type. You'll have to review their pricing page by industry to get the right pricing for your business.
9. SAP ERP

SAP ERP was initially called System Analysis Program Development (Systemanalyse Programmentwicklung in German).
SAP ERP is a suite of applications that helps organizations manage their finances, human resources, manufacturing, sales, and customer service processes.
It's used by millions of businesses worldwide and is known for its comprehensive functionality and scalability.
Features
Financial Planning and Analysis
Accounting and Financial Close
Tax Management
Treasury Management
Accounts Receivable, Billing and Revenue Management
Governance, Risk, Compliance (GRC), and Cybersecurity
Supplier Management
Sourcing and Contracts
Pricing
While pricing isn't listed on their site, sources report that the pricing plan for SAP ERP includes the following:
Financial: $645 base fee. $185 Pro, $135 Limited per user (monthly)
SAP Manufacturing: $840 base fee. $220 Pro, $170 Limited per user (monthly)
Field Services: $780 base fee. $210 Pro, $160 Limited per user (monthly)
Basic Distribution/Retail/Service: $1200 base fee. $295 Pro, $245 Limited per user (monthly).
Advanced Distribution: $1300 base fee. $305 Pro, $255 Limited per user (month)
10. Deltek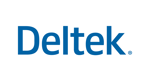 Deltek is a project-based ERP system designed for architecture and engineering firms.
It includes tools for project management, accounting, and business intelligence.
This ERP delivers software and information solutions that enable project intelligence, management, and collaboration.
Deltek also offers an industry-specific CRM system called Vision.
Features
Information Management and Field Applications
Project Portfolio Management
Human Capital Management
Deltek Technology Platform
Pricing
Sources say the Front Office and Back Office suites start at $30 per user per month.
The Full Suite starts at $46 per user per month, and the Accelerated Launch package has custom pricing.
11. Multiview ERP

Multiview ERP unifies information into a central database to create a complete view of a business's operations.
It offers a team of client support specialists on top of its powerful, data-centric financial ERP software.
This software helps break down data silos, automate accounting processes and provide more access to information through industry-leading dynamic reporting solutions.
Features
General Ledger
Accounts Payable
Accounts Receivable
Business Intelligence
Budgeting & Forecasting
Project Management
Multi-sourced Data Warehouses
Automated Workflows
Pricing
While pricing isn't listed on their site, according to sources Multiview ERP costs an average of $150/user.
12. Acumatica Cloud

Acumatica Cloud is a cloud ERP system offering financial support, project management, procurement, and inventory management.
It also hosts a variety of add-ons including customer relationship management (CRM) and human resources (HR) modules.
Acumatica Cloud provides an integrated ecommerce platform that includes analytic and payment processing capabilities. Cube offers a supported integration with Acumatica for more straightforward analysis and management.
Features
Financial management
Multi-entity and intercompany accounting
Project accounting
Reporting, dashboards and business intelligence
Inventory management
Warehouse management system (WMS)
Order management
Commerce connectors
Point-of-sale (POS)
Construction management
Manufacturing management
Service management
Pricing
Various sources state that cloud pricing can start as low as $6,000/yearly for smaller organizations.
A typical mid-market organization can spend $15,000 to $40,000 annually based on the functionality needed and the estimated monthly volume of transactions.
13. Oracle ERP Cloud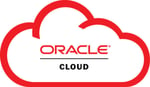 Oracle ERP Cloud is a comprehensive ERP system offering financial management, human resources management, manufacturing planning, and supply chain management.
Oracle ERP Cloud simplifies everyday tasks, allowing you to ask simple questions like: "What tasks are due today?" It's also scalable and backed by Oracle's world-class support team.
Features
Enterprise Resource Planning
Human Capital Management
Supply Chain Management & Manufacturing
Marketing
Sales
Customer Service
Pricing
According to sources, Oracle ERP Cloud has different pricing plans:
Financial reporting compliance starts at $175/user/month
Additional financial controls include an added $80/user/month
Access controls an added $150/user/month
Contact the software provider for more details.
14. Syspro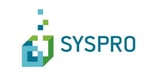 Syspro's comprehensive solution portfolio enables companies to operate globally while remaining adaptable.
Businesses gain a complete view of all business activities including financial, warehouse, and inventory management.
Features
Business growth management
Business insights
Business performance management
Business process improvement
Cost control
Distribution management
Financial management
Global business management
Governance, risk & compliance
Inventory optimization
Lean manufacturing
Pricing
Sources say SYSPRO ERP costs $199 per user/monthly.
15. TallyPrime

TallyPrime is an extensive business management software that enables businesses to streamline invoicing, cost accounting, inventory, banking, cash and credit management taxation, and payroll using a single software.
TallyPrime automates all critical business processes quickly, efficiently, and with better control over your business. You can reduce complexities to focus on business growth.
Features
Audit Trail
Budgeting / Forecasting
Collections Automation
Financial Statements
Invoice Customization
Journal Entries
Pricing
TallyPrime has various pricing plans available to users:
Silver: A One-time payment of $630 for single-user access.
Gold: A One-time payment of $1,890 granting multi-user access.
TallyPrime Developer: $360/year
TallyPrime Server: Starts from $9450
16. Epicor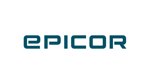 Epicor is a comprehensive ERP system that helps organizations manage all aspects of their business, from financials and operations to sales and customer service.
It offers a wide range of features and functionality and works for businesses of all sizes.
Some of the critical benefits of Epicor include:
A user-friendly interface
Comprehensive functionality
Scalability
Robust reporting and analytics
Flexible deployment options
Features
Business alliance and analytics
Configure, price, quote (CPQ)
Customer relationship management
Data management
ecommerce
Enterprise content management
Financial management
Global business management
Governance, risk, and compliance
Pricing
Sources report that Epicor's pricing for distribution software ranges from $50 to $200 per user per month.
Conclusion: advance your ERP system
Undoubtedly, ERP systems are essential for businesses of all sizes. But, you can improve even the best system with Cube.
Cube is the first spreadsheet-native FP&A platform that integrates with Excel and Google Sheets. It allows you to automate manual workflows, reduce errors, and improve collaboration so you can make smarter business decisions quickly.
With Cube, finance teams can work collaboratively from anywhere, no matter their accounting solution.
It's time to automate your manual processes, eliminate redundant processes, and better analyze your finances.