Financial statements aren't just something to review a few times a year—they're meaningful documents needed to continuously provide analysis and insight into your business.
But to create financial statements accurately, quickly, and confidently, you'll need financial statement software tools for the heavy lifting.
In this guide, we've compiled the best financial statement software available on the market.
Let's take a look.
Contents
What is financial statement software?
Financial statement software allows a business to automate financial data collection and track trends that may impact the overall business goals.
The best ones can produce both financial statements and supportive analysis that provides visibility and insight into the workings of their business.
But first, let's back up a bit:
What is a financial statement?
The SEC defines a financial statement as a formal, written record of the financial activities of a person, business, or other entity. From assets and liabilities to income and cash flow, financial statements provide a complete picture of the current financial standing of a company.
At Cube, we're all about supporting accurate and easy financial planning and analysis for companies (we're a CFO-founded FP&A platform, after all.)
That's why we offer a free, 3-statement model template to help keep financial statements organized and optimized for better understanding. It combines three key reports:
Income statement: A key factor in financial statements. This reveals a business's ability to make a profit and the extent of that profit.
Balance sheet: This shows how much cash or investment is needed to support the sales and profits on the income statement. The net income from the income statement flows in the balance sheet as a change in retained earnings.
Cash flow: Your cash flow statement takes net income and adjusts it for non-cash expenses. This will allow you to reference changes in the balance sheet to find cash usage and receipt patterns.
The three-statement model uses assumptions, drivers, and information relevant to a modeler's business to produce a consolidated forecast with projections for all three financial statements.
And it's an Excel template, so anyone can use it—even if you're not a Cube customer.
Essential features of financial statement software
Managing a business's finances—or even your personal finances—can seem complicated. Reliable financial statement software can alleviate some of the stress associated with money flow and financial condition.
But financial statement software programs aren't all created equal. There are some important features and benefits you'll want to consider when deciding what software you want to use:
Capabilities
Of course, the capabilities of financial statement software are essential to examine.
Does it fit what you are looking for and need?
Will it optimize your day-to-day work?
Does it provide solutions for bottlenecks or pain points you may encounter?
The financial statement software you choose should improve the quality of life of you and your team.
Integrations
Integrations may be one of the most critical factors when evaluating key features for financial statement software.
Using financial statement software that offers more integration choices will make it easier to implement, as it can adjust to the changes that may occur.
Non-finance Use
A software program that can be used with people in other departments or offices may be an essential factor for some people.
Financial statement software that non-finance people can adopt will make the program's implementation easier.
Onboarding and lead time
The onboarding experience is a critical process.
You don't want to spend three months finding the perfect solution only to discover that you will have to spend 6 months onboarding and setting up before it's integrated into your current system.
Having that white glove, done-for-you implementation service, and low lead time will make things much easier for you.
Everyday use
Using software that's easy to learn will make your everyday work life much easier. Is it hard to navigate?
Will it be difficult to learn?
Look at reviews of the product. If people discuss how it's positively changed their lives, it's a good sign!
Existing knowledge/experience
Using finance software that allows you to utilize your existing knowledge will help ensure that the tool will be used. If the software requires a particular skill set, this is something you need to consider because this means you'll have to be trained on the new skill or have to source new talent with this specific skill.
We highly recommend picking a tool that enhances your current knowledge and experience.
Cube was built to work within Excel and Google Sheets (not to replace them) so teams could improve their current processes instead of learning new ones.
Pricing
Pricing is a huge aspect for most users when it comes to finding the right product.
Are you getting a good value for the price?
How many people can use the product?
Does it integrate with the systems you use, and is there additional costs for custom integrations?
Corporate financial statement software vs. personal financial statement software
Corporate financial statement software supports a business's financial management. This software helps track financial transactions, provide forecasting tools, analyze financial data and produce financial statements.
FP&A departments use this information to know exactly what to do and when to do it to drive growth, reduce churn, expand into a new customer base, level out seasonal cash imbalances, and more. Cube's corporate financial statement software helps enterprise-level FP&A teams:
Streamline manual data, reduce errors, and improve collaboration to make smarter business decisions in a fraction of the time.
Access intuitive, easy, and customizable reporting and KPIs that help automate and analyze essential data
Use simple formulas for making reports
Collaborate easily with the FP&A team and across company departments
Personal financial statement software also provides individuals, couples, and even small-business owners with personal financial statements reporting their assets and liabilities.
You might need a personal financial statement to help track net worth, determine financial goals (and your current status on these goals), or give to lenders if you're applying for a mortgage or credit card.
The 15 Best Financial Statement Software Tools
There are a lot of great financial statement software tools out there, so we decided to do some of this initial research for you so you can plan for the financial success of your business in the most effective way.
And yes, we've started with Cube. We're proud of how well we support financial statement creation for mid-sized businesses and enterprises, so we want to tell you about it!
1. Cube
Cube is the first spreadsheet-native FP&A platform that empowers teams to drive better planning and performance without changing how they work. Our cloud-based FP&A software platform helps finance teams work anywhere—we integrate natively with both Excel and Google Sheets—so that they can plan, analyze, and collaborate with the ultimate speed and confidence.
Many high-growth companies (like Masterworks and Novo) use Cube for their FP&A needs.
FP&A teams already know and love spreadsheets. Cube simplifies many of the challenges around creating accurate, timely financial statements—this lets teams accelerate their reporting processes and
You don't have to take our word for it, though: check out all of our 5-star reviews on Capterra.
Convinced? Book your demo with us today. Need to see what's still out there? Keep scrolling.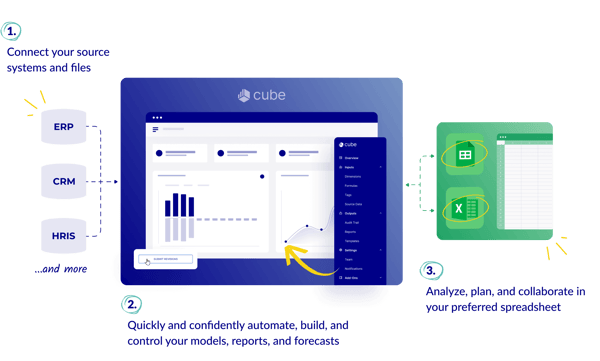 Features:
Automated data consolidation: Connect data from numerous sources for automated rollups and drilldowns.
Multi-scenario analysis: Allows you to seamlessly model how changes to key assumptions affect overall outputs.
Endless integrations: Native integrations for spreadsheets (Google and Excel), accounting & finance, HR, ATS, billing & operations, sales & marketing, and business intelligence.
Customizable dashboards: Gives you the full ability to build and share customizable dashboards.
Native Excel and Google Sheets integration: Compatible and bi-directional with any spreadsheet
Multi-currency support: Evaluate your financials in both your local and reporting currencies.
User-based controls: User controls, validations, and an audit trail ensure that the correct data goes to the right people at the right time.
Centralized formulas and KPIs: Store all your calculations in a central location and manage from a single source of truth.
Drilldown and audit trail: Get straight to the transactions and history behind a single data cell in just one click.
➡️See all of our features here.
Pros:
Powerful reporting and KPIs help automate and analyze important data.
Streamline manual data, reduce errors, and improve collaboration so you can make smarter business decisions in a fraction of the time.
You can easily collaborate with industry-leading FP&A experts and an award-winning support team.
Integrations with dozens of applications.
Proper, native Excel integration with all versions of Excel (no coding or formulas needed)
Always reliable during sophisticated Excel calculations
Standard implementation time that's 5x shorter than the competition
Quick fresh and fetch times
Intuitive, easy reporting
Simple formulas for making reports
User-friendly user interface and controls
Easy permission management
Integrates with more source systems
Has full Mac OS X compatibility
Is an always-correct single source of truth
Built and designed by a former serial CFO
Cons:
Cube works best for mid-sized and commercial businesses–it's not a personal finance app.
Cube is built for finance professionals and is not a solution for learning FP&A for the first time
Pricing (below) is not designed for pre-series A startups
Pricing:
Starting at $1,250/month for lean finance teams and $2,450/month for companies looking to scale. See detailed pricing.
Best for: Mid-size and enterprise FP&A teams looking to save time and grow. Cube also works for hyper-growth SMBs who want a solution that will scale with their organization's complexity.
Curious to see if Cube is a fit for your organization? Book your demo now.
2. Oracle NetSuite
Oracle NetSuite is a cloud accounting software program that provides a complete view of financial performance and cash flow analysis.
With integrated financial, commerce, inventory management, CRM, and more integrated systems, Netsuite automates core processes and provides real-time insights into operational and financial performance.
For: Companies of any size that may need financial management software
Key Features:
Billing and invoicing
General ledger
Pricing:
Pricing is not available on their website
We're big fans of NetSuite---and so are many of our customers! Check out some of the best NetSuite integrations.
3. QuickBooks
QuickBooks is an accounting software that small businesses and freelancers use to create reports, collaborate, and build better business insights.
The software is easy to use and has features that help users manage their finances and transaction information.
It enables you to track expenses and cash flow, customize invoices, and run reports and receipts in one place.
For: Small businesses looking for accounting support
Key Features:
Free support
Secure cloud storage
Accountant access
Unlimited invoices
Integration with Cube
Pricing:
Simple Start: $5.10/month
Essentials: $7.80/month
Plus: $10.80/month
4. Sage Intacct

Sage Intacct is a cloud-based financial management and accounting software program. Their cloud financial management solution manages all core financials, providing professional services to ensure that Sage Intacct features are implemented.
Sage Intacct delivers a range of core accounting applications such as accounts payable and receivable, cash management, and a general ledger.
Users can also manage payments or connect to your bank feeds to eliminate manual data entry and simplify payment acceptances with automatic reconciliation. The features help track purchase orders, debts, late payments, and expenses.
For: Nonprofits, professional and financial services, healthcare, hospitality, wholesale distribution, construction, and real estate.
Key Features:
Accounts payable and receivable
Purchasing
Dashboards
Built-in reporting
Cash management
Collaboration tools
Integrates with Cube
Pricing:
Pricing is not available on their website.
5. Multiview ERP

Multiview ERP is a scalable software program developed and sold by Multiview Financial Software. It offers a variety of integrated suites of financials, as well as a data warehouse and ViewSource 360, to help in the month-end process of financial planning.
For: Scaling businesses, organizations exceeding $6 million in annual revenue, and enterprise-size businesses across varying industries
Key Features:
Access control/permissions
Accounts payable and receivable
ACH payment processing
Audit trail
Billing and invoicing
Collection management
Pricing:
Pricing is not available on their website.
6. Pilot
Pilot aims to take care of your business finances (booking, tax, budgeting, and more) so you can focus on growth. With Pilot, you can work with a team of US-based finance experts that understand business.
Pilot integrates with your financial tech stack like QuickBooks, NetSuite, and more.
For: Startups, e-Commerce businesses, and professional services
Key Features:
Accounts payable and receivable
Electronic filing
Expense tracking
General ledger
Tax management
Bank reconciliation
Pricing:
Annual Budgeting and Forecasting: Starts $8,100 annual
Fundraising Strategy and Support: Starts $5,000 annual
7. Xero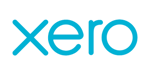 Xero aims to take care of your bills and invoices. It works to understand and manage your cash flow and get a view of what bills are due for what payments and which invoices are outstanding or paid.
Xero allows you to schedule payments, batch-pay suppliers, and pay multiple bills with one transaction.
For: Small and medium-sized businesses looking for support with accounting and bookkeeping
Key Features:
Accounts payable and receivable
Accrual accounting
ACH payment processing
API
Approval workflow
Audit trail
Asset tracking
Approval process control
Integrates with Cube
Pricing:
Early Plan: $5.50 monthly
Growing Plan: $16 monthly
Established Plan: $31 monthly
8. Datarails

Datarails is used to organize data for budgeting and forecasting. It estimates finances for future periods and plans operations accordingly based on the data.
Datarails keeps track of capital and operational expenses, tracks capital expenditures, and automates depreciation and amortization calculations.
For: Datarails is best for small and medium-sized businesses that only use Excel.
Key Features:
Auto backup & version management
Logical version comparison
Cell dependencies drill down
Spreadsheet error prevention
Proactive spreadsheets management
Full spreadsheet auditing function
Spreadsheet data loss prevention
Pricing:
Pricing is not available on their website.
9. Board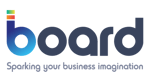 Board allows you to manage and control budgeting, planning, and forecasting processes in any department in a wide range of industries.
Board uses BI and predictive analytics capabilities to create analyses for planning and budgeting workflows quickly and easily without any coding or IT help.
For: Larger enterprises
Key Features:
Ad hoc reporting
Asset lifecycle management
Audit trail
Data import and export
Data visualization
Demand forecasting
Pricing:
Pricing is not available on their website
10. A2X
`
A2X is used to automate ecommerce accounting for Amazon, eBay, Etsy, Shopify and Walmart sellers worldwide. A2X integrates with Xero, QuickBooks and Sage to help streamline your back office and unlock opportunities in the ecommerce space.
For: Amazon, eBay, Etsy, Shopify and Walmart sellers as well as selling getting started in one market
Key Features:
API
Audit trail
Cash management
Data import and export
Data quality control
eCommerce management
General ledger
Pricing:
Mini: $19/mo for up to 200 orders monthly within one marketplace
Starter: $49/mo for up to 1000 orders monthly within one marketplace
Standard: $69/mo for up to 5000 orders monthly across up to 5 marketplaces
Premium: $139/mo up to 10,000 orders monthly across up to 5 marketplaces
11. Patriot Accounting
Patriot Accounting focuses on online payroll for US small business owners and their accountants, allowing users to run payroll while Patriot handles the payroll tax filing. They offer free direct deposit as well as print paychecks.
For: Small business owners and accountants within the U.S.
Key Features:
1099 preparation
Account receivable
Approval process control
Billing and invoicing
Cash management
Check writing
Expense tracking
Invoice processing
Bank reconciliation
Pricing:
30-day free trial available
Patriot Basic Accounting: $15/mo for unlimited usage
Patriot Premium Accounting: $25/mo for unlimited usage
12. ExpensePoint
ExpensePoint automates employee expense report processes for small to larger multinational enterprises. ExpensePoint's cloud-based platform allows employees to create, submit, approve and process expense reports.
Once a report is created, each expense can be entered and categorized and coded as per the organization's requirements. Users can add photos of receipts for each expense. You can also directly upload credit cards into the platform for easy use.
For: Small to large multinational enterprises
Key Features:
Approval process control
Expense tracking
Mobile receipt upload
Policy management
Receipt management
Reimbursement management
Time and expense tracking
Workflow management
Pricing:
$8.50 per month for all features including unlimited monthly expense reports
13. Float
Float is a resource management software program that helps keep distribution teams in sync.
With Float, teams can schedule tasks in a streamlined, efficient manner.
Float lets you connect with project management programs, calendars, and communications through direct integrations.
For: Distributed teams in agencies, IT services, consulting and architecture
Key Features:
Alerts
Automated management
Availability management
Budget management
Budgeting/Forecasting
Calendar management
Campaign and capacity management
Client management
Commenting and notes
Pricing:
Free 30-day trial
$6 per active user when billed annually
14. Bench
Bench assists in making bookkeeping for small businesses less of a hassle. Bench takes your data and turns it into tax-ready financial statements every month. Through this, you can monitor your business's financial health.
Bench generates all the information you may need at the year-end to file your taxes.
For: Small business owners
Key Features:
Bookkeeping services integration
Cash management
Expense tracking
Bank reconciliation
General ledger
Project accounting
Spend and tax management
Pricing:
$249 monthly for: monthly bookkeeping with a dedicated bookkeeping team, year-end tax ready financial statements
15. Divvy
Divvy is an expense management software program that helps with expense reporting. Divvy includes virtual cards to manage subscriptions, overspend blocking, and security breach protection for both online transactions and physical cards.
For: Companies that need help with expense reports, reimbursements, and receipts
Key Features:
Accounts payable
Approval workflow
Audit Trail
Cash and client management
Collections management
Contact database
Billing portal
Consolidation
Pricing:
The best financial statement software for…
We wanted to cover our readers' top questions on financial statement software options, so here it is!
Free financial statement software
Out of the above list, Divvy is the only financial statement software that is completely free to use.
Financial reporting tool for Excel
While there may be a few financial reporting tools for Excel, Cube allows financial teams to experience the performance of purpose-built FP&A alongside the ease of Excel (or Google Sheets.)
Cube allows you to work within your current spreadsheets with enhanced analysis and drill-down capabilities. You can quickly and confidently analyze, plan, and collaborate – without changing where you work.
Financial statement software for small businesses
Depending on their needs, small businesses could use Divvy, QuickBooks, and Patriot Accounting for financial statement software. Cube is a good option for high-growth SMBs.
Personal financial statement software
For personal financial statements, software like Divvy or Quickbooks is a great option.
Conclusion: best financial statement software tool?
There are financial statement software tools with different features that will work best for different teams.
But, we can confidently proclaim that Cube is the best financial statement software tool. Remember all of those financial software features and benefits we discussed above? Cube checks that whole list—and more.
Click the image below to book a live demo with Cube to see the most intuitive and complete financial statement software tool in action.
Sources cited: