Cash fuels every business.
If you have cash, you can pay your people, invest in your products and services, and explore new opportunities.
...But if you don't have cash, or don't know how much cash you'll have tomorrow, you're in trouble.
So having a handle on how cash is flowing in and out of your business is critical.
In guide guide, you'll learn about cash forecasting for your SaaS business.
Keep reading.
Contents
Cash Flow Forecasting for FP&A
Regardless of your business model, cash flow forecasting is a requirement for every business. It's up to FP&A to ensure accuracy, speed, and flexibility in every cash flow forecast they generate because executives, business leaders, and managers within the business use those cash flow forecasts to make decisions that impact your entire business.
FP&A requires budget, expense, sales, and other data to create cash flow forecasts. But, cash flow forecasts are then used by the business and FP&A to collaborate on, you guessed it, budgets, expenses, sales, and other investments. When cash flow forecasts are accurate and trustworthy, you can make better decisions on how to deploy any extra cash or where cuts are needed to conserve cash.
Liquidity is also critical for companies, and better financial forecasting tools help FP&A build more accurate what-if scenarios and model different options based on different levels of liquidity. More accurate cash flow forecasts lead to more accurate decisions, both for FP&A and the business.
How to Do Cash Forecasting
The old way of selling software treated it as a product. That legacy model forced customers to buy one copy of the software application for each individual who wanted to use it. If you had fifty employees, you purchased fifty copies. It was simple, but from the software developer's perspective, it was a one-time transaction that brought in a lump of cash. Done.
Once the customer paid, they owned that copy forever and anyone within the company could use it. It was usually tied to a specific piece of computer hardware, but not a specific user. Maybe that same customer would call again in a few years to upgrade to a newer version with more features. But, maybe not. Or, maybe it would be 6 years instead of the expected (or hoped for) 3 years.
For FP&A at software companies following this traditional product-oriented business model, cash flow forecasting was as easy as forecasting potential sales transactions multiplied by the expected selling price. But, it did put more pressure on Sales to keep selling to more and more customers in order to sustain cash flow and revenue growth.
5 Pros of Product Business Model to Cash Flow Forecasting
Customers pay a large lump sum for your software
Customers pay for a software license whether they use the software or not
Customers are known and provide a relatively easy potential future source of revenue
Cash flow forecasting is straight-forward
Cash flow is directly related to product sales
5 Cons of Product Business Model to Cash Flow Forecasting
Customers pay once for your software, and may pay it weeks or months later
Customers might regret overpaying for too many licenses
Customers may not buy new or upgraded software for many years, if ever
Sales teams must constantly find and win net new customers
Future cash flow is dependent upon sales success
How to Do Cash Forecasting for a SaaS Business
Now let's add in the complexity of running a subscription-based technology business. SaaS is the modern way of delivering software and technology solutions to customers.
SaaS positions software as a service. Software developers don't sell individual copies or per-seat licenses of software, they sell a subscription to that software. The software is then based in the cloud and accessed over the internet. Instead of customers paying a large, one-time price for the software, they pay smaller, monthly or annual fees to use the software.
SaaS provides a very attractive recurring revenue model to the software developer. For customers, it offers a much lower price for software that's frequently updated. It also gives customers a very flexible, elastic model where they can easily turn on or off individual subscriptions if, for example, they wish to add or remove access for an individual or set of employees.
For FP&A at SaaS companies, the subscription model provides instant visibility into today's cash flow based on the number of paying subscribers. It also keeps cash flow fairly consistent from month to month, accounting for both new sales and customers lost to churn. But it also brings challenges to FP&A when it comes to cash flow forecasting.
5 Pros of SaaS to Cash Flow Forecasting
Customers pay a recurring fee and pay it instantly, which makes cash flow management easier
Customers can be charged additional fees for more access, storage, and features
Customers can easily add new user licenses with just a few clicks
Cash flow can be viewed instantly and in real-time
Cash flow forecasts can be easily created using sales and churn estimates
5 Cons of SaaS to Cash Flow Forecasting
Customers pay a much smaller fee for each individual user license
Customers only pay for those using the software or for how much they use the software
Customers can easily delete user licenses with just a few clicks
Cash flow forecasts can change in real-time
Future cash flow depends upon sales and churn rates
Critical Cash Flow Forecasting Data Sources for FP&A
For FP&A to forecast expected SaaS cash flow requires not just subscription data, but also:
Subscription, billing, payment, and customer data from a subscription management system, such as Zuora, Chargify, Recurly, Salesforce Billing, and others.
Sales pipeline data from the Customer Relationship Management (CRM) system, such as Salesforce, Netsuite, Microsoft Dynamics, and others.
Budget and expense data from dedicated or ad hoc tools, such as Excel, Google Sheets, Cube, Adaptive Insights, and others.
Payroll data from Human Resources Information Management systems, such as Atlassian, Zenefits, ADP Payroll, Paychex, QuickBooks, and others.
Infrastructure costs data from IT and Operations, and data from business intelligence (BI), data warehouse, analytics, or other back-office systems.
Other operational, R&D, and services data from across the company.
The need for so much data from so many parts of the business forces FP&A to gather that cash flow forecasting data from many different systems, spreadsheets, and people. It creates a manual, error-prone nightmare for those without the proper FP&A tools and FP&A software because FP&A teams at SaaS companies frequently rely on slow, manual data gathering processes.
This forces FP&A to work with each business unit or internal team to request cash flow forecasting data, wait for a data transfer via email or other electronic means, and then spend valuable time transforming the raw data into a format that's easy to understand and consume by FP&A people, processes, and technologies.
Overcoming SaaS Cash Flow Forecasting Challenges
FP&A at SaaS companies typically run into common challenges when attempting to generate cash flow forecasts. These range from inaccuracies from data gathering, as mentioned above, to using overly optimistic or pessimistic estimates from the business. Here are a few common SaaS cash flow forecasting challenges and how to overcome them.
1. Inaccurate SaaS Cash Flow Forecasts
The most common cause of inaccurate cash flow forecasts is inaccurate data. That can be the result of human error, but it can also occur due to incorrect data formatting, mistakes in spreadsheet formulas, missing data, and more.
Modern FP&A software that's integrated with your back-end systems eliminates most of these inaccuracies by automatically gathering the required cash flow forecasting data.
2. Being Too Optimistic or Pessimistic on Cash Flow Forecasts
Teams can either motivate themselves to reach for higher stretch goals or "sandbag" a bit to ensure they surpass any expectations.
It's important for FP&A at SaaS companies to understand and account for those human influences when preparing SaaS cash flow forecasts.
3. Adjusting SaaS Cash Flow Forecasts for Expected Growth
If you're expecting your company to grow, you should also expect costs to grow as well. You'll need more people, more laptops, and more SaaS software licenses for those employees, and more everything.
Don't forget to adjust your cash flow needs to account for the increased costs associated with company growth.
4. Estimating SaaS Customer Churn
The SaaS model makes it easy to instantly see active customer counts and accurately track customer growth and churn. However, you never know what tomorrow might bring…like a pandemic.
Unfortunately, turning off a SaaS subscription is almost as easy as turning it on, so your churn rates could fluctuate frequently.
5. Relying on New SaaS Customers for Growth
Forecasting SaaS cash flow from new customers is as easy as just multiplying the users times the subscription prices. New customer growth is then the engine of your company growth.
Be sure your SaaS cash flow forecasts take into account the required sales and other resources needed to reach your new customer targets.
FP&A Software Solutions for SaaS Cash Flow Forecasting
The finance teams at SaaS company typically run on spreadsheets and dedicated accounting software solutions like QuickBooks. However, these tools lack the broader and more strategic capabilities FP&A teams need, especially when it comes to the complex cash flow forecasting needs of a SaaS company.
Best-in-class FP&A and finance teams at SaaS companies know a dedicated FP&A software solution will help them overcome key challenges while also providing more insights, more time to collaborate with the business, and more flexibility to react to whatever tomorrow brings. These solutions are especially helpful, easy to use, and quick to deploy when they leverage the spreadsheets already in use by FP&A.
SaaS companies seeking an FP&A software solution should keep three things in mind when evaluating potential providers:
Fast and easy deployment. No one wants to spend months rolling out a complex software solution. FP&A at small and mid-sized businesses want software that delivers value within days and can be deployed without IT teams, expensive consultants, or long projects.
Ease of use. Any new FP&A solution has to be cloud-based, accessible from any web browser, and able to easily use the tools you're already using, like Microsoft Excel and Google Sheets. The flexibility to work when, how, and where you want is also important in our work-from-anywhere reality. And, don't forget that any solution must integrate with the source data systems already used by FP&A and elsewhere in your company.
Scale and flexibility. FP&A collaborates with every area of the business, so your solution must ensure it supports your always-changing needs and a wide range of use cases. Even as your business grows and changes, be sure you can easily add new capabilities, data sources, and processes.
Recommended FP&A software solutions include:
1. Cube
Cube provides a simple and intuitive experience that makes it a great choice for SaaS companies that want to get started fast with scalable, enterprise-grade technology at a reasonable price.
2. Workday Adaptive Planning

Workday Adaptive Planning offers strong capabilities outside of Finance and FP&A, which makes Adaptive Planning a good choice for large SaaS enterprises seeking a transformational, company-wide FP&A solution.
3. Anaplan

Anaplan is great for large SaaS enterprises with a strong IT team ready to lead a large transformation initiative.
4. Planful

Planful is ideal for larger SaaS companies with big FP&A teams that want to expand their scope of influence beyond Finance.
5. Vena Solutions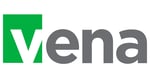 Vena is ideal for SaaS companies that need the fixed process and planning guidance of pre-built FP&A solutions, or that have the resources to uniquely customize those pre-built solutions for their own needs.
Want to see some more? Hop over to our guide of the best FP&A software tools.
Conclusion: SaaS Cash Flow Forecasting
That's our mini guide on cash forecasting in a SaaS business.
As you know, FP&A can uncover some pretty ridiculous revelations about how to best manage a business. But sometimes you need the right tool to help you.