This is our full, complete, and honest review of the Vena Solutions platform, typically just called "Vena," sometimes also known as Vena Complete Planning.
We'll review the pros and cons of the platform and answer some common questions readers may have:
What is Vena?
What are Vena's key features?
Is Vena useful for enterprise companies?
What integrations does Vena offer?
Let's get started.
Contents
What is Vena Complete Planning/Vena Solutions?
Vena Solutions is a software tool used for financial planning and analysis (FP&A). While it provides many options for light-duty reporting and analysis at smaller organizations, speed and scalability may present challenges.
Vena Complete Planning claims to be "the only native Excel complete planning platform built for Microsoft 365 with Power BI embedded."
Vena is similar to other FP&A tools like:
This review introduces readers to the functionalities and features of the Vena Complete Planning platform. It includes information on Vena's FP&A, sales performance management, financial close management, and financial reporting capabilities.
If you're beginning your research of FP&A tools and would like more information, check out The 10 Best FP&A Software Tools: A Guide for 2022.
What is Vena Solutions used for?
Vena's Complete Planning platform is a finance automation and reporting platform offering teams out-of-the-box functionality.
Vena is a pre-configured solution using a template-based approach to support growth and streamline highly manual processes.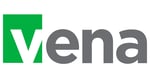 It's meant to be an off-the-shelf solution that suits a wide range of needs but does have customization capabilities for specific use cases.
What are industry-specific use cases for Vena Solutions?
Vena reports specific use cases for industries, including:
Banking & credit unions
Net interest margin planning, variance reporting, and analysis.
SaaS
Forecast revenue streams, customer churn, and other key metrics.
Hospitality
Occupancy rate modeling for revenue reporting and service improvement.
Higher Education
Enrollment planning, funding management, and budgeting.
Professional sports
Revenue stream planning and departmental budgeting.
Non-Profit
Grant planning, funds allocation, and audit reporting.
What integrations does Vena Solutions have?
Vena Solutions has no shortage of integrations. Here's a sampling that we found:
Sage Intaact
Oracle
SAP
IBM
Microsoft SQL Server
Salesforce
Microsoft Dynamics 365 Business Central
Vena Key Features
Vena touts its strong relationship with Microsoft in its offering and incorporates many integration features for Microsoft in its platform. This benefits companies that already use Microsoft 365 in their organization, as some alternatives do not offer 365 integration at all.
While Excel-native performance works best for most Finance folks (Cube is proud to be spreadsheet-native!), there are operating system limitations to Vena's Microsoft compatibility.
Excel-native interface
Like Cube, Vena is an Excel-native platform. It's important to note that many FP&A tools offer some level of integration with Excel, usually through a plug-in or extension.
But fully native platforms allow you to take advantage of the modeling capabilities inherent in Microsoft Excel.
Using a native interface, you can create templates, collaborate on data with other stakeholders, and enjoy a secure data connection with your Excel-based data.
Important: While Vena has some compatibility with Mac through its Microsoft 365 integration (more on this below), it only supports Excel-native functionality through Windows.
If you want the whole experience on your Mac, you'll have to run a virtual machine interface like Parallels.
Microsoft 365 compatible
Vena offers a Microsoft Certified Vena 265 Connect add-in available through the Microsoft Office app store.
This allows some Mac-based functionality, such as creating reports, inputting data, and reviewing submissions.
Vena also integrates with Microsoft Business Intelligence (BI) tools.
Complete Planning platform
Vena Complete Planning also promises to help with:
Finance-led planning, including scenario planning, what-if analysis, and budgeting and forecasting
Extended planning, including cash flow planning, capital expense planning, workforce planning, and revenue planning
Financial consolidation, financial close management, and account reconciliation
So overall, Vena has a relatively complete platform that integrates with Microsoft Power BI.
Vena Growth Engine
Vena Growth Engine is the "power behind your business plans." It has seven major components ("pillars") that power the Vena platform:
Central cloud database
Integrations with existing source systems
Native Excel interface
Modeling and analysis
Customizable workflows
Pre-configured solutions
Security and compliance features
Of these, the best is unmistakably the Vena database. The data integration helps your finance team pull your actual data into your data models.
It also eliminates one of the most tedious tasks in FP&A: copying and pasting (and verifying and cleaning) source system data.
Vena's essential use cases
While Vena Solutions is a complete FP&A platform, we wanted to highlight a few critical use cases.
Financial reporting
Vena Solutions can pull your key performance indicators into easy-to-read reports. Because Vena has an Excel interface and data integration capabilities, this is one of the most trivial tasks you can perform with the platform.
Easier reporting also makes future budgeting and forecasting easier.
For example, Vena users will have an easier time when it comes to performing profitability analysis to determine the success of a specific offering or campaign.
Corporate performance management
In addition to making finance teams better partners for Human Resources and People Operations, Vena helps business leaders and financial executives keep a pulse on the entire company.
Financial consolidation
Financial close and consolidation are a big part of the FP&A and accounting team's monthly workflow. Vena experts will find that the monthly close process is faster and easier.
Vena Solutions pros
As we mentioned, one of the biggest selling points for Vena is its Excel-native functionality. Only Cube and Vena can claim to be genuine Excel-native (not connected through an extension or a plug-in) platforms.
Finance teams with considerable Excel experience can use these solutions without a steep learning curve.
Implementation support and timeline
Users describe implementation as Comparable to other large-scale implementation projects. One user reported implementation taking between 8 to 10 weeks.
Users report that the support staff is helpful and responsive to questions and issues during implementation.
So overall, the Vena team gets good marks for their implementation support.
Onboarding
Users report that Vena offers a robust knowledge base to get less-familiar stakeholders up with the essential operation of the platform.
Finance-owned
Many users like Vena for being a finance-owned solution that doesn't require internal IT support to implement.
This benefits smaller organizations without dedicated IT staff to administer the platform.
Vena Solutions cons
While Vena presents a viable option for one market segment, you should know some technical and user limitations before you onboard this tool.
Knowledge Barriers
Vena's Excel-native platform is attractive to users familiar with Excel. However, this may create a barrier for casual users who are less familiar with Excel's advanced features.
One reviewer commented that "you need to be an Excel wizard" and possess some knowledge of the SQL database language to become independent with the platform.
This challenges users outside the core Finance function interested in Vena's full capabilities.
Permissions structure
Users note that the platform doesn't allow for easy maintenance of the cube, pointing out that users will need modeler-level access for lower-level tasks such as importing data.
This presents a potential permissions issue for organizations that want to limit seats or feature access.
Speed
Many users report that more extensive modeling or reporting activities cause a slowdown in performance, with some templates taking 2-3 minutes to load.
"We have to pick what files we need and prioritize in a way, so our computer does not crash and run into any slowdowns," stated one G2 reviewer.
Scalability
Growing the organization with Vena is another concern. One user observed that Vena is "good for lightweight use cases within smaller organizations."
However, as these companies grow and evolve, they may slow down usability.
One advanced user felt that in light of Vena's limitations with modeling and reporting, they found that moving back to Excel was preferable to trying to achieve similar results within the platform.
And while Vena touts many integrations and capabilities to work directly with Microsoft tools, the platform doesn't directly integrate with any enterprise resource planning (ERP) tools, making it harder to share valuable data between these systems.
Vena Solutions pricing
Vena doesn't list its pricing tiers on its website or other third-party review sites.
Vena prices on a per-seat and service-tier basis.
Vena Solutions competitors
The market offers many options for FP&A tools that serve the broad spectrum of organizations. These alternatives are especially plentiful for SMB and mid-market companies looking to broaden their financial reporting capabilities.
We review some of these best-in-class tools in this review: The Top 10 Best FP&A Software Tools.
Here are some options comparable to Vena, many of which are found in our Top 10.
1. Cube Software
Cube Software is the world's only spreadsheet-native FP&A platform. Unlike Vena Solutions, Cube integrates with both Microsoft Excel and Google Sheets, making it easy to collaborate with the rest of the finance team.
Like Vena, Cube also has a database that connects to your external source systems and acts as a central source of truth. You can pull your data into Excel or Google Sheets from that hub and proceed as you usually would.
So for Excel experts, Cube can't be beaten.
Cube makes it easy to prepare key performance indicators, accelerate your monthly close, and have more productive real-time conversations about the company's financials.
The best part?
Most customers onboard with Cube in under two weeks, making it at least 4-5 times faster than the standard Vena implementation. That's a quicker time to value of at least half a quarter.
2. Planful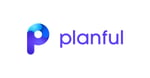 Planful, née Host Analytics, is one of the market's best-established FP&A platforms. Planful, as the name suggests, specializes in helping you plan better, whether in strategy, budgeting, or forecasting.
Read our full review of Planful here.
3. Workday Adaptive Planning

Workday Adaptive Planning is another heavyweight Vena competitor. Workday Adaptive Planning is a complete FP&A solution that offers everything: budgeting and forecasting, workforce planning, financial reporting, and compliance assistance.
However, Workday Adaptive Planning might be too heavy for most companies: their ideal customer is an enterprise company. Like Vena, they have a reputation for longer implementation timelines.
4. Anaplan

Anaplan, similar to Workday Adaptive Planning, is an enterprise FP&A platform that replaces spreadsheets. Anaplan offers everything and then some, but users say it has a high learning curve, long implementation times, and is incredibly expensive.
Even before factoring in all consultants, most teams end up paying to help them learn how to use the tool.
5. Solver by Armanino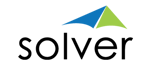 Solver is a cloud-based corporate performance management (CPM) solution that promises to streamline your FP&A processes like budgeting, planning, and forecasting.
Like the other tools on this list, Solver has many features: a data warehouse, dashboards and reporting, and multi-currency and multi-entity support.
Solver integrates with Microsoft Excel and connects to Power BI, so it's a decent choice for larger organizations worried Vena might be too lightweight for them.
6. Jirav
Jirav is an FP&A platform built for small teams and small organizations. If you're the lone finance user at a small company or have a small team, Jirav might be worth looking into.
Because Jirav used a driver-based planning model separate from spreadsheets, it's a good choice for teams without massive Microsoft Excel expertise.
7. Datarails

Datarails is an Excel-based FP&A tool geared squarely toward SMBs. Like Vena, their ideal user is an Excel expert who wants to connect their source systems to Excel and simplify their financial planning process.
Vena Solutions reviews
Overall sentiment for Vena reviews is positive, scoring a 4.6/5 on Gartner and an 8.7/10 on TrustRadius as of this writing.
Reviewers call Vena a great platform and say they get great value from it. Vena recently won one of the TrustRadius awards for the overall best software.
What do reviewers like about Vena Solutions?
Reviewers love that Vena connects to their accounting systems, ERPs, HRISs, and other source systems. Not needing to manage their source system data is one of the best benefits of Vena.
We noticed other patterns in Vena Solutions reviews: faster forecasting times, simpler budgeting processes, and more consolidated financial statements. In other words: Vena helped slim down much of the bloat that finance teams were otherwise running into.
What don't reviewers like about Vena Solutions?
We noticed two consistent patterns with negative Vena Solutions reviews.
First, the tool is difficult to adapt to and learn if you're not an Excel expert. So if you're acquiring Vena Solutions to eventually introduce other teams to the tool, you should be aware that not everybody finds it intuitive and easy to use.
The second is that the implementation process can take too long or be too expensive. One particularly disgruntled Vena user said their implementation period was initially slated for two months and ended up last eight...with no end in sight.
While that's almost certainly an edge case, it's worth flagging.
Who is Vena for?
Vena serves customers across all segments. About half of the reviewers come from the mid-market, and the remaining split evenly between SMBs and enterprise-sized businesses.
Is Vena useful for enterprise companies?
While enterprise companies can use Vena, it's best for SMBs and the mid-market.
So if you think Vena is the best fit for you and work at an enterprise company, rest assured: Vena has plenty of enterprise customers.
Conclusion: is Vena the Solution for you?
Vena could be a tenable option for those teams that are already Excel-savvy and who need a step up from pure Excel or want to integrate with their existing Microsoft platform tools.
For an organization with a cross-section of users, Vena could be too technical. Fast-growing companies should be aware that as they grow, they may experience declining performance as they add complexity.
We know you love your spreadsheets. We do too. After all, 92% of FP&A professionals use spreadsheets every month.
But that doesn't mean you have to default to Vena if you want to have your cake and eat it too.
If you're looking for an Excel-native platform with plenty of longevity and without technical limitations, Cube is an excellent alternative.
Request a demo today.