Revenue growth is almost impossible without accurate forecasting and budgeting. But how do you create financial forecasts and budgets quickly and efficiently?
Enter forecasting and budgeting software. The right tools help you confidently analyze, plan, and allocate funds to ensure your company's financial health.
Not sure where to start? Keep reading for a walk-through of the best forecasting and budgeting software on the market.
Contents
What is financial forecasting and budgeting software?
Financial forecasting and budgeting software helps businesses plan, allocate, and consolidate company budgets across multiple departments. These tools take historical data to generate valuable financial insights and projections.
While some software focuses on either budgeting or forecasting, most combine the two. Additionally, many are part of a more extensive corporate performance management software, often connecting multiple business operations into one platform.
These financial budgeting tools may include integrated business planning, financial budgeting, financial reporting, financial planning, or financial consolidation capabilities as well. Some even let FP&A teams. perform broader integrated business planning!
Budgeting software vs. forecasting software
A budget's primary goal is to determine what resources to allocate to each part of the company, from salaries to office supplies. The focus of a budget revolves around cash position, including expected revenues and expenses, to create specific financial goals for the foreseeable future.
Budgeting software helps businesses create and maintain budgets by assessing past budgets, reviewing expenditures, and detecting overspending.
Financial forecasts are snapshots of the future—or of a possible future—as it is best understood today. When creating financial forecasts, teams must examine possible economic outcomes based on the most up-to-date drivers and assumptions. A common practice in budgeting and forecasting is what-if analysis from Excel.
Forecasting software helps you make projections about long-term and short-term financial performance. These tools use historical data, transaction and purchase history, competitor analysis, seasonal and market trends, and more to make profit predictions and inform decision-making. The result is a view of how the business is trending so that the leaders can determine whether they should adjust the existing budgets or plans.
For example, the budget might assume that the business will hit a $10M revenue target, but the forecast reveals they will only achieve $8M. Given the difference between the forecast and the budget, the business might adjust the variable costs associated with lower revenue while also changing the expense plan to hit cash targets.
(Do you need a refresher on the difference between budgeting, planning, and forecasting? Head here.)
Important features of forecasting and budgeting software
Easy automation
Integration opportunities (especially for Excel and Google Sheets)
Financial reporting analysis
Benefits of budgeting and forecasting software
Best forecasting and budgeting software
1. Cube
Cube is the world's first spreadsheet-native forecasting tool for businesses of all sizes—but it does much more than forecasting.
Our cloud-based software helps finance teams work anywhere. We natively integrate with Excel and Google Sheets, so that FP&A teams can plan, analyze, and collaborate even across departments. Cube's single source of truth makes it easy to perform financial consolidation---combining data from multiple Excel spreadsheets and sharing it with leadership over Google Docs.
There are many companies (like Masterworks and SmugMug) that use Cube for nearly all of their company's financial operations. SmugMug even used Cube to rework its budget process and forecasting processes. SmugMug's FP&A team used their existing spreadsheet models to build financial forecasts and rework their budgeting process.
Automate manual workflows, reduce errors, and improve collaboration so you can make smarter business decisions in a fraction of the time.
Cube offers faster time to value (most companies are finished onboarding within two weeks) and is competitively priced.
Convinced? Book your free demo.
Key Features:
"What-if" and Multi-Scenario Analysis: Cube offers specific forecasts with easily adjustable models—see how outputs change with more hires, productivity lags, and more.
Customizable dashboards: Use, adjust, and share reusable templates and dashboards.
Abundant integrations: Link Cube with endless HR, accounting, sales, or business intelligence software, like Salesforce or ADP—and of course, it's compatible with any spreadsheet.
Multi-currency support: Create rich reports with local and foreign currencies, perfect for North American companies with international clients.
Centralized formulas and KPIs: Can't find a calculation? Cube hosts all of them in one place for easy access and knowledge sharing.
Pros:
Quick deployment: Most businesses only need two weeks to implement Cube, while other software can eat up months of onboarding time.
Quick and specific analysis: Extensive, quick data collection, quality assurance, and laser-sharp analysis without human error are possible with Cube. Forecasting is easily customizable to answer your business's unique, burning questions about the future.
Intuitive and comfortable: Finance teams don't have to abandon the spreadsheets they use. Cube lets you pull and push spreadsheet data while speeding up analysis.
Expert support: Connect with Cube's team of finance professionals, including its former-CFO founder, to make the most of the software.
Cons:
It's not for individual business owners: Cube works best for mid-sized businesses.
Not yet global: Cube accommodates foreign currency reports. However, Cube doesn't yet sell to European and Asian businesses with the same frequency as it does to North American businesses.
Pricing:
$1,250+/month for lean finance teams
$2,450+ /month for companies looking to scale
See detailed pricing for customizable plans
2. NetSuite
NetSuite Planning and Budgeting helps finance teams automate financial processes to create accurate, accessible reports. Users can choose from customizable templates and workflows to collaborate.
The platform's data synchronization capabilities reduce manual processes and offer a more unified and transparent approach to financial processes. A nice bonus? Cube integrates seamlessly with NetSuite.
Key Features:
Scenario planning and modeling
Data synchronization
Dashboards
Microsoft Office integration
Pros:
Easy comparison of budgets and actuals for decision-making
Thorough reports
Users can vote on improvements and updates
Templates and workflows
Cons:
Implementation can be bulky
Not the most user-friendly
Pricing:
Annual licensing fees vary depending on users and add-ons, but exact pricing isn't available on their site. Other sites report steadily increased pricing.
3. Anaplan

Anaplan is a planning, forecasting, and financial management platform for finance and FP&A teams. It's an expensive enterprise solution for large companies.
Anaplan helps businesses move faster and make complex decisions with input and visibility for all stakeholders. But without a native Excel integration, it can be challenging to adopt.
Key Features:
Personalized dashboards
Cost and profitability analysis
Pros:
Supports multiple use cases, like marketing, finance, supply chain, and more
User-friendly interface
Cons:
Limited performance for giant data sets
Not suitable for ad-hoc reporting
Pricing:
Pricing for the Anaplan platform is available by contacting the company. The platform offers three tiers with increasing services and features. Sites report that entry-level pricing starts from $30,000 to $50,000 annually.
Also read: Anaplan vs. Adaptive vs. Planful vs. Vena vs. Datarails vs. Cube
4. Workday Adaptive Planning

Workday Adaptive Planning is budgeting and forecasting software that covers financial, workforce, operational, and sales planning. Customers praise the platform's user-friendliness and report customization but lament a lack of training and support resources.
Key Features:
Pros:
Dynamic budget models directly linked to financial data
Easy to change data and reflect changes in reports
Comprehensive discovery offers multiple KPIs, trends, projections, and breakdowns
Cons:
Incompatible with Google Sheets
Costly and time-consuming implementation
Flexibility isn't consistent
Pricing: Sources report packages starting at $250/month
5. Planful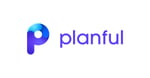 Planful is budgeting and forecasting software that helps companies minimize costs and save time. It allows users to see real-time data, identify issues, and take action to improve financial performance and employee productivity.
While some customers cite satisfaction with the company's responsive customer support and regular improvements, others are frustrated with the slow analysis of large data volumes, and some report data inaccuracies.
Key Features:
Data consolidation
Drill-down analysis
Cash flow and rolling financial forecasts
Long-term financial planning
Pros:
Suitable for companies of every size
Integrations including NetSuite, Microsoft, and Excel
Cons:
Hierarchies can't be scenario-specific
Convoluted security settings
Bulky expansion and collapse capabilities
Pricing: Planful doesn't list pricing on their website, but users report the platform to be more expensive than others.
6. IBM Planning Analytics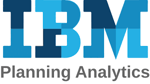 IBM Planning Analytics helps businesses collect and analyze thousands of financial data points to support forecasting and budgeting needs. The AI-powered software bridges department silos to help organizations manage their finances. Users can also connect with dedicated IBM experts to strategize financial goals.
Key Features:
Planning analytics workspace
Data visualization
Drill-down analysis
Pros:
Free trial
Real-time data insights
Easy-to-use interface
Cons:
It can be tricky to implement without coding knowledge
Pricing:
Digital Pack starts at $1,250/month
Enterprise Pack pricing is not listed
7. Oracle Essbase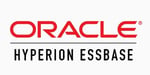 Oracle Essbase allows users to optimize Excel spreadsheet data in the cloud, which makes complex hierarchies easier to manage. FP&A teams use it to build complex analytic applications. Essbase operates via a web browser interface or Microsoft Office.
Key Features:
Reusable and storable formulas in popular query languages
100 pre-built out-of-the-box functions
Multidimensional models
Pros:
Rewards program
Extensive training materials and documentation
Cons:
The interface isn't user-friendly, heightening the chance of human error
Pricing: Pricing details are unavailable online.
8. Oracle Hyperion Planning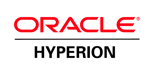 Oracle Hyperion Planning is dedicated budgeting and forecasting software with a Microsoft Office-based interface. They boast a series of robust integrations and workflow capabilities. However, some users report dissatisfaction with Hyperion's templates.
Key Features:
Data visualization
Scenario planning
Financial data consolidation
Rolling forecasts
Pros:
Ad-hoc reporting
Flexible budgeting
Easily customizable operating budgets (percentage increases, dollar increases, etc.)
Cons:
More suitable for larger organizations, not SMBs
High complexity system with a high learning curve
Pricing:
Not listed or advertised on many sites.
9. Board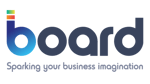 Board helps organizations gather financial intelligence and predictive analysis to streamline and transform a business's financial operations. The company takes pride in unifying departments and adapting to various industries.
Key Features:
Scenario planning
Data integrity and security
Data visualization
Drag-and-drop dashboards
Pros:
Multi-language support
Quick analysis without sacrificing security
No coding required
Cons:
Outdated user interface
High learning curve
Pricing: Pricing is not listed online, but plans depend on business size, number of user licenses, and customizations.
10. PlanGuru
PlanGuru helps organizations improve financial decision-making with easy general ledger importing to create quick analytics. The budgeting flexibility allows businesses of all sizes—SMBs, startups, or corporations—to optimize processes with the software. While the company offers endless features, some users report glitches.
Key Features:
20+ forecasting methods
Excel importing
3-way forecasting structure
Formula builder
Pros:
30-day money-back guarantee
Flexible budgeting
Custom business drivers, even for non-financial data
General ledger import abilities
Cons:
Users report the platform can be glitchy
Limited forecasting for multiple years in the future
Pricing:
Starts at $99/month
11. Centage Planning Maestro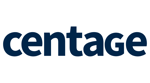 Centage Planning Maestro is budgeting and forecasting software that automates tasks otherwise prone to human error. The platform uses driver-based budgets and forecasts and also offers workforce planning.
Key Features:
Budget comparisons
Scenario planning
Data visualization
Pros:
Best mid-sized businesses
Driver-based budgeting accommodates many factors, like seasonal trends
Multi-planning scenarios
Cons:
Limited mobile capabilities
Pricing: There are three pricing tiers: Standard, Professional, and Enterprise. Prices aren't listed, but sources say plans start at $10,000 annually.
12. Xero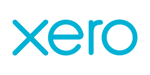 Xero is a simple accounting software solution that connects with banks for reconciliation through AI. Xero allows its users to manage their accounting needs from one central, easy-to-use platform that saves them time on tedious everyday tasks.
Bonus? It integrates easily with Cube!
Key Features:
Payment processing
Expense claims
Data analytics
File storage
Account reports
Pros:
Affordable
Accounting dashboard
Efficient bookkeeping
Cons:
Limited data visualization
Pricing:
Starter: $17/month
Standard: $42/month
Premium

: $54

/month
13. Prophix

Prophix is a cloud-based financial software solution that automates standard business processes like data importing, pre-built functionality, and reporting. The platform's AI-powered virtual financial analyst detects human error and any unfamiliar transactions.
Key Features:
Compliance audit prep
Data collection and analysis
Driver-based plans and realistic forecasts
Pros:
Responsive customer service
Organized workflows
Drill-down analysis
Extreme flexibility
Free trial
Cons:
Graphs could be more robust
Slow load times
Occasional bugs
Pricing: Users report reasonable pricing, but specific pricing isn't listed online.
14. Vena Solutions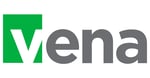 Vena Solutions is an FP&A tool that helps with business budgeting and financial forecasting by automatically generating forecasts and insights from data. The software loads automatic data into a single source of truth, so you can spend less time collecting data and more time budgeting and forecasting.
Vena provides variance analysis, identifies discrepancies, and builds ad-hoc reports for your business. It analyzes your company's financial health by slicing and dicing data across different entities.
Key Features:
Forecasting
Statistical analysis
Performance metrics
Data visualization
Pros:
Flexible models and templates
Excel-based
Many views based on user permissions
Cons:
Report writing can be clunky
The run/load time on large complex workbooks takes time
Template automation encounters issues due to certain Excel functions used
Pricing: Vena doesn't list the price on its website, but customers cite its high price as an issue.
15. Jirav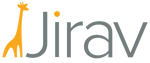 Jirav is cloud-based financial planning and analysis that helps accounting and finance teams budget and forecast without spreadsheets. It's designed to be completely customizable so you can track, forecast, and share the data that matters most to your business.
It's best for smaller businesses and organizations without international clients since they don't have multi-currency capabilities.
Key Features:
Accounting system integrations
Side-by-side comparisons
Driver-based forecasting models
Data consolidation and visualization
Pros:
Visually appealing reports and graphs
14-day trial for starter plan
Cons:
No multi-currency capabilities
Pricing:
Starter: $500/month
Pro: $1,000/month
Enterprise: Custom
16. Datarails

Datarails uses automated consolidation and reporting to help organizations improve financial decision-making. It provides automatic consolidation and reporting, letting users focus on the insights that can help their business.
Key Features:
Forecast dashboard
Monthly reports
Data visualization
Financial analytics
Pros:
Data visualization helps gain insights
Improved transparency with audit trails
Cons:
No integration with Excel 2007 or earlier
Limited dashboard reporting
The software can be glitchy or have long load times
Difficult to scale the business due to being built for SMBs
No Apple or OS X compatibility---DataRails is for Excel shops only
Pricing:
Not listed or discussed widely on the company site or across other websites.
17. Solver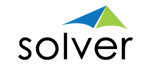 Solver is corporate performance management software with automated budgeting and forecasting features. Users can forecast financial outcomes weekly, monthly, or annually, accessing critical insights in minutes.
Key Features:
KPI-based or summarized dashboards
Solver Data Warehouse integrates with many data sources
Trend analysis
Immense chart library
Sliding sales simulations
Pros:
Report generation resembles Excel
Microsoft BI integration
Cons:
Limited real-time data
Limited version control
Pricing: While pricing is not available on their website, reports note it starts at almost $7,000 a year.
18. Budgyt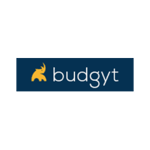 Budgyt is a cloud-based software tool that offers a solution to replace spreadsheets. It's a financial budgeting tool that delivers solutions for small to medium-sized businesses, non-profits, or larger enterprises with complex needs like cost allocation.
Key Features:
Custom APIs
Multi-department budgeting
Accruals and formulas
Data visualization
Pros:
5-10 day deployment and custom onboarding
Affordable
Cons:
Integrations (like QuickBooks) can be slow to load
Limited reporting capabilities
Pricing:
Easy: $399/month
Plus: $699/month
Pro: $999/month
19. OnPlan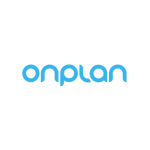 OnPlan is Excel-compatible budgeting and forecasting software. It's best for small-to-mid-sized organizations. OnPlan's strong customer service team helps users maximize its capabilities and offer feedback.
Key Features:
Driver-based, zero-based, top-down/up budgeting
Scenario analysis
Interactive dashboards
Pros:
Automated board presentations
Tailored dashboards with user permissions
Integrates with QuickBooks, Sage, Salesforce, Bamboo HR, and more
Cons:
Collaboration features lack comments and questions
Pricing: OnPlan offers three pricing plans: Essentials, Growth, and Growth+. The Essentials plan starts at $12,500 per year, while other tiers require you to contact OnPlan for a quote.
20. Sage Intacct

Sage Intacct is a cloud financial software that lets you build dashboards in minutes. Its general ledger includes eight dimensions, contextualizing transactions, budgets, and operations.
Key Features:
Accounts payable and receivable
Timekeeping
Customer data management
General ledger
Pros:
Payment approvals
Customizable dashboards and reporting
Integrates with Cube
Cons:
Bulky integrations
Limited training and onboarding
Pricing: Sage Intacct advertises "tailored" pricing and invites you to reach out for a quote. Users report expensive plans compared to competitors.
Other budgeting and forecasting software
We've covered the overall best forecasting and budgeting software, but let's get into some specifics.
Free forecasting and business budgeting software
You can find smaller-scale personal finance software that'll help you create and maintain budgets and conduct forecasting.
Some free budgeting platforms include:
But here's the thing: for a company to reach its maximum budgeting and forecasting potential, it must invest in a software program. For example, free software doesn't allow multi-scenario analysis and automated reporting.
Budgeting and forecasting software for small businesses
Small businesses need affordable, efficient, and easy-to-implement forecasting and budgeting software.
Cube offers SMBs and growing startups the ability to scale at an affordable price. Our spreadsheet-native platform simplifies budgeting and forecasting while adapting to your growth and needs.
Conclusion: choose the best forecasting and budgeting software
The best forecasting and budgeting software makes life easier for your finance teams. It helps you grow and optimize your processes, not replace them entirely.
We can confidently say that Cube is the best and only budgeting and forecasting software that provides you with a platform of tools for all your needs—right where you're already working.
Whether you already use Excel, Google Sheets, or other spreadsheets, Cube is compatible and bi-directional with any spreadsheet.
Ready to take your forecasting and budgeting to the next level?