Financial analytics uses ad hoc analysis and statistical algorithms to extract actionable insights from raw financial information.
It allows businesses to make informed decisions, identify patterns, and optimize performance.
Whether you're a small business owner, FP&A team lead, or CFO, financial analytic software will provide the insights and analysis you need to succeed.
This article will explore the best financial analytic software on the market and key financial analyst skills to know.
Let's get started.
Key Takeaways
Financial analytics uses statistical analysis to gain insights and make decisions about a business's financial performance.
Financial analytic skills include financial modeling, data visualization, analysis and reporting, and budgeting and forecasting.
Financial analytics tools can improve a company's collaboration, efficiency, and decision-making processes.
Contents
What is financial analytics software?
Financial analytics software allows users to collect, analyze, and interpret a company's financial data and financial statements (the income statement, balance sheet, and cash flow statements).
It helps businesses monitor their financial performance, identify areas for improvement, and make data-driven decisions.
The software typically includes various features such as budgeting and forecasting, data visualization and reporting, and performance measurement and management.
Financial and operational data is often scattered among many disconnected source systems,
Financial analytic software skills to know
Financial analytic software helps financial analysts advance several FP&A skills, including:
Data analysis and visualization
Financial modeling
Budgeting and forecasting
Accounting and financial reporting
Risk management
Compliance and regulations
Project management
Top financial analytic software tools
This section will review the top financial analytics software tools on the market.
1. Cube

Cube is a comprehensive FP&A solution for businesses looking to improve efficiency and accuracy in their financial forecasting, budgeting, and accounting operations.
It's a spreadsheet-native platform that helps finance teams make smarter business decisions by automating laborious manual processes while reducing errors.
With Cube, tedious FP&A and accounting tasks (like financial consolidation) are automated so finance teams can focus on strategy, planning, and corporate performance.
Financial experts can work within the familiar spreadsheet environment while enjoying all the benefits of a modern FP&A tool.
Features & Benefits
Easy Collaboration: Multiple users can access and work on the same financial data, facilitating collaboration and decision-making.
Budget control: Set budgets for different departments or projects and track actual financial performance.
Custom templates: Use custom financial templates that can quickly generate financial reports and analyses.
Data visualization: View financial data in a clear and easy-to-understand format, represented as charts and graphs that are easily exported and shared with others.
Scenario planning: Create and analyze different scenarios to determine their potential impact on the business's financial performance.
Role-based permissions: Control access to data by setting different permissions levels for users based on their roles within the organization.
In-depth analytics: Metrics at your fingertips and those of your stakeholders thanks to Cube's single source of truth and bidirectional Google Sheets integrations. Sharing finance data, financial ratios, and financial KPIs has never been easier.
Pricing
Essentials: $1,250/month
Premium: $2,450/month
Enterprise: $3,750/month
Ready to get started?
2. Oracle Essbase
Oracle Essbase is a multidimensional database management system for online analytical processing (OLAP) and business intelligence (BI) applications.
It's designed to provide analysis of large, complex data sets.
Oracle Essbase also includes a query and reporting tool called Smart View, which allows users to create and share reports, pivot tables, and charts.
This tool can be integrated with other Oracle BI tools, such as Oracle BI Enterprise Edition.
Features
Real-time data analysis
Data aggregation and consolidation
Integration with Microsoft Office
Automated data loading and extraction
Pricing
Oracle Essbase's price is based on the custom needs of the user and other costs, such as licensing.
3. QuickBooks

QuickBooks is an accounting software developed and marketed by Intuit.
It's designed for small and medium-sized businesses and offers invoicing, expense tracking, financial reporting, and more to help businesses manage their finances.
As accounting software, QuickBooks can work as a cash planning tool in a pinch.
QuickBooks is available in different versions including QuickBooks Online and QuickBooks Desktop. It can also be integrated with other software and services, such as payment processors and e-commerce platforms.
Features
Project billing
Real-time tracking of finances
General ledger
Employee scheduling and team management
Pricing
Customers get the first three months at 50% off for:
Self-employed: $7.50/month
Simple Start: $15/month
Essentials: $27.50/month
Plus: $42.50/month
Advanced: $100/month
Then, it switches to full pricing:
Self-employed: $15/month
Simple Start: $30/month
Essentials: $55/month
Plus: $85/month
Advanced: $200/month
QuickBooks Desktop Enterprise pricing for one user:
Gold: $1,740/year
Platinum: $2,140/year
Diamond: $4,200/year
Enterprise pricing for one user with core cloud access:
Gold: $199/month
Platinum: $232/month
Diamond: $404/month
4. NetSuite

NetSuite is a cloud-based enterprise resource planning (ERP) software for financial management, customer relationship management (CRM), inventory management, ecommerce, and more.
NetSuite can help increase productivity and efficiency by connecting, automating, and simplifying accounting and operating processes.
It enables you to see real-time business insights at a click of a button and uses business intelligence to help with forecasting and scenario planning.
Features
Supply chain management and manufacturing
Human resources and payroll
Business intelligence and reporting
Inventory and order management
Pricing
Although NetSuite doesn't list its pricing, sources say NetSuite licensing includes a $999/month fee and an additional $99/month fee for each user.
Read the review: NetSuite vs. QuickBooks
5. Centage Planning Maestro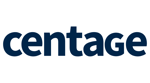 Planning Maestro is a software product developed by Centage Corporation. Centage Planning Maestro is a budgeting and forecasting software designed for businesses to create and manage financial plans.
Financial managers can use Centage to synchronize their balance sheets and cash flow statements, drill down into data, and enforce their chart of accounts.
Features
What if/scenario analysis capabilities
Centralized database
Visual reports and web-based dashboards
GAAP-compliant calculations
Pricing
The exact prices for each plan are not listed on Centage's website, but sources estimate that plans start at $10,000/year.
6. Anaplan

Anaplan is an enterprise-grade planning platform that enables companies to connect, model, and optimize their business processes.
It's designed for finance teams and business users who need to build robust models for embedding comprehensive financial, sales, HR, and supply chain plans.
Anaplan utilizes its proprietary Hyperblock technology and enables businesses to build what-if scenarios.
The solution includes an application platform that enables organizations to create or modify financial planning.
Features
Modeling
Data management
Collaboration
Reporting and analytics
Pricing
According to various sources, pricing estimates range from $30,000–$50,000 or higher depending on the scope and scale of the project.
7. Workday Adaptive Planning

Workday Adaptive Planning is a financial planning and analytics tool for budgeting, planning, and reporting.
The software automates and streamlines financial processes, allowing for real-time collaboration and reporting.
It integrates with other systems such as ERP, Salesforce automation (SFA), customer relationship management (CRM), and more.
Adaptive Planning is best suited for companies who already use other Workday solutions.
Features
Membership management and event management
Data integration capabilities
KPI monitoring
Roadmapping and idea management
Pricing
Workday Adaptive Planning does not provide pricing information on its website, but various sources estimate that pricing starts at $15,000, depending on the organization's size.
Read the full review: Anaplan vs Adaptive vs Planful vs Vena vs Datarails vs Cube.
8. Sage Intacct

Sage Intacct is a financial management and accounting software that caters to small to midsize businesses.
The platform streamlines core accounting tasks including accounts receivable and payable, budgeting, financial reporting, and cash flow forecasting.
Sage Intacct offers reporting capabilities that enable users to access real-time insights into their financial health and user-defined dashboards that enable users to gain visibility into their business.
Features
Vendor management
Invoice customization
Reporting and analytics
Streamlined collaboration
Pricing
Sage Intacct does not provide pricing information on its website but sources estimate that prices range between $15,000 and $60,000.
9. Zoho Analytics

Zoho Analytics allows businesses to collect, store, and analyze data, create and share reports, and perform complex data analysis.
It integrates with other Zoho products and third-party applications and includes data visualization tools and real-time collaboration.
It also offers a self-service option so users can create reports and dashboards without coding.
Features
Data import and integration
Data preparation
Advanced analytics
Data visualization
Pricing
Enterprise: $575 per month
Premium $145 per month
Standard $60 per month
Basic: $30 per month
Zoho Analytics also offers a free trial.
10. Jirav
Jirav is a financial analytics software offering budgeting, forecasting, reporting, and dashboarding.
The platform provides financial insights to support strategic decision-making and reduces manual planning thanks to its integration options.
Features
General ledger
Custom dashboard
Pricing
Starter: $0 for first 14 days, then $10,000/year
Pro: $15,000/year
Enterprise: Contact Jirav for a quote
11. Finmark

Finmark is a strategic finance platform for financial analytics.
It automates data, analyzes business performance, and provides insights to support decision-making.
Finmark allows users to test assumptions with scenario planning, access insight into runway and burn rate metrics, and share financial models with team members and investors.
It's geared toward SMB and accounting professionals.
Features
Data automation
Scenario planning
Budgets vs actuals
Hiring planning
Pricing
Finmark's pricing starts from $25.00 /month, and the pricing model is based on usage.
More financial analytics software
Need more specific software options? Check out these categories.
Financial analytics tools for small business
Zoho
Finmark
Financial analytics software for banks
Financial analytics platforms for investors
Sage Intacct
Conclusion: Choose the best financial analysis software
Proper financial analytics provides the necessary insights for better decision-making and improving a company's bottom line.
With its advanced features and capabilities, Cube is considered one of the best tools for financial analytics on the market.
Cube's native integration with Excel and Google Sheets lets you access your data without changing where you work–making it easy for anyone to use and adopt.
Take advantage of Cube's robust financial analytics capabilities to help your business reach its full potential.
Click the image below to request a free demo.