Prophix is a financial software platform that provides budgeting, planning, financial management, and analysis tools for effective business decision-making.
Prophix's biggest strength is its user interface and dashboard capabilities.
But some organizations might need a comprehensive FP&A tool with more robust integrations, faster processing speeds, and a more straightforward implementation.
This article covers some of the best alternatives to Prophix to help you determine which software best meets your organization's needs.
Let's get started!
Key takeaways
Prophix is an analytics and planning platform for strategic finance teams.
Users might need a Prophix alternative if they are looking for better workflows, easier integrations, and faster processing speeds.
Cube is a popular FP&A alternative to Prophix that integrates natively with both Excel and Google Sheets so teams can plan, analyze, and collaborate with the ultimate speed and confidence.
Contents
Conclusion: Choose the best Prophix alternative
Prophix review

Prophix is a financial planning and analysis software designed to help organizations streamline their budgeting, forecasting, and reporting processes. This helps provide real-time visibility into the financial performance of the organization.
It can manage financial data, create and analyze financial models, and generate reports and dashboards that help organizations with informed decision-making.
Prophix features & benefits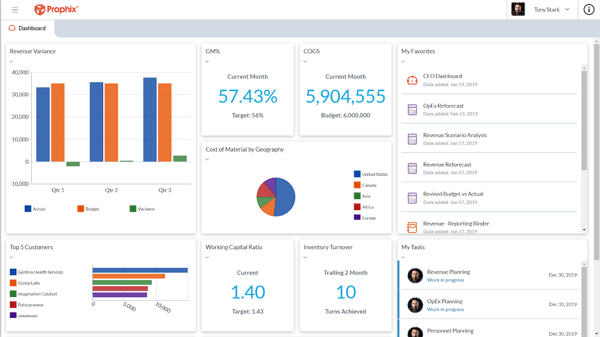 Financial modeling: Prophix includes tools for building and analyzing financial models to forecast future financial performance and make investment decisions.
Scenario planning: The software includes tools for creating and analyzing multiple scenarios, which can help organizations understand how changes in revenue or expenses might impact financial performance.
Data visualization: Prophix includes visualization tools that allow users to create charts, graphs, and other visual representations of financial data.
Integration with other systems: The software is designed to integrate with other business systems, such as enterprise resource planning (ERP) and customer relationship management (CRM) systems.
Reporting and dashboarding: Prophix includes tools for creating reports and dashboards that allow users to view and analyze financial data in real time.
Prophix cons
While Prophix has several helpful features, it does have some limitations.
Reports: User reviews show they cannot quickly build or change reports.
Dashboards: Users have reported that the dashboard and graphing capabilities are average and that the product does not have advanced visualizations for management reporting.
Complexity: Users have trouble understanding software-specific terms and the training videos provided to navigate the platform.
Processing speed: Prophix can significantly slow when handling extensive data sets.
Integration limitations: It's best for those not using many other tools since customers note that integrations can be complicated.
Dependence on IT support: Users need an above-average level of technical knowledge to get the most out of Prophix.
Prophix pricing
Prophix software kept their pricing information private, but sources say the platform matches the industry average.
Top Prophix alternatives and competitors
If you're a current Prophix user looking for an alternative—or are just conducting thorough FP&A software research—here are some of the best platform options to consider.
1. Cube: Financial planning and analysis solution for spreadsheet lovers
Cube is the first spreadsheet-native FP&A software. Cube helps finance teams accelerate financial consolidation, financial analysis, data management, financial planning processes, financial modeling, and management reporting.
Cube empowers FP&A and accounting teams to streamline audit processes and acquire meaningful data insights through robust real-time reporting alongside seamless integrations with other HR, CRM, and ERP tools.
In addition to its powerful data visualization and analysis capabilities, Cube makes it easy to collaborate and share reports and numbers. Imagine a world where budget owners have real-time vendor-level details at their fingertips in the Google Sheets they already use to budget: that's only scratching the surface of what Cube can do.
Features & Benefits:
Scenario Analysis: Cube offers "what-if" and multi-scenario analysis capabilities that allow users to adjust their models based on different scenarios, such as increased hiring or productivity lags.
Customizable Dashboards: Build and share customizable dashboards.
Integrations: Integrates with various HR, accounting, sales, and business intelligence software solutions such as Salesforce and ADP.
Foreign currency support: Cube supports multiple currencies for North American companies with international customers or clients.
Centralized platform: All calculations are centralized into one platform for easy access and knowledge sharing across an organization's teams.
Easily make financial forecasts: With Cube, you can forecast off the base scenario, so it's quick and easy to forecast several possibilities.
Pricing:
$1,250+/month for lean finance teams
$2,450+ /month for companies looking to scale
See detailed pricing for customizable plans
Ready to get started?
2. NetSuite
NetSuite is a set of integrated cloud-based applications for ERP and financials, HR, CRM, inventory and order management, eCommerce, project management, and more. While several companies specialize in one aspect of business management software such as CRM or ERP, the platform offers a comprehensive financial management solution with a deep set of tools and features.
NetSuite is one of Cube's most popular accounting and finance integrations. Cube connects with NetSuite and then can import, clean, and manage data so you can work with it in Excel or Google Sheets.
Features & Benefits:
Cloud-based integrations
Financial management
Built-in dashboards
Reporting and analytics
End-to-end PSA system
Comprehensive security
Pricing:
NetSuite doesn't provide pricing on its website and suggests organizations reach out for custom pricing. However, customers and reviewers have reported that NetSuite costs include a $999/month licensing fee and an additional $99/month for each user.
Note that licensing costs can vary by country, how many modules you include in your plan, subsidiaries, and partial users.
3. Sage Intacct

Sage Intacct is a cloud-based ERP software that helps businesses of all sizes manage their day-to-day finance-related activities. It simplifies and facilitates a wide range of bookkeeping, accounting, and financial tasks. Customers have access to interactive reports and dashboards with real-time performance monitoring.
Sage is designed for teams between 10 to 200 in size. It's also most suitable for distribution, manufacturing, and professional services, but finance teams in most industries can customize the software for their needs.
Features & Benefits:
Automated transaction processing
Adaptable reporting and analytics
Streamlined collaboration
Multi-entity financial consolidation
Advanced security & compliance
Pricing:
Sage Intacct does not publicly disclose pricing information on its website. Sources note that the pricing for their products can vary between $15,000 and $60,000 depending on the plan.
4. FreshBooks

FreshBooks is a web-based accounting solution that helps users set up automated invoicing, online payment options, and late payment reminders. Freshbooks also monitors team productivity with time tracking and collaborative project tools.
It serves various industries, such as marketing, legal services, business consulting, trades, home services, and information technology, but primarily caters to small businesses.
Features & Benefits:
Invoicing
Expense tracking
Time tracking
Reporting
Payments management
Pricing:
FreshBooks offers four tiers of pricing:
Lite: $15/month
Plus: $30/month
Premium: $55/month
Businesses with more complex needs can contact FreshBooks for a custom plan
5. Canopy

Canopy is a cloud-based practice management and tax resolution platform designed for accounting firms, tax attorneys, enrolled agents, and other professionals. Its integrated suite of tools helps streamline operations for users.
Canopy has a mobile app that allows clients to share files securely, complete case task lists, e-sign documents, view invoices, and make payments directly from the application. The app is compatible with both iOS and Android devices.
Features & Benefits:
Document capture
Client portal
Client management
Task scheduling
Document storage
Pricing:
Canopy offers five pricing options:
Client Management: $0.00
Time & Billing: $24 Per User Per Month
Workflow: $30 Per User Per Month
Document Management: $40 Per User Per Month
Transcripts & Notices: $50.00 Per User Per Month
6. Jirav

Jirav is a business planning and analytics platform. It provides users with a suite of tools to help automate their financial planning and forecasting processes. The platform helps users create detailed cash flow models and comprehensive forecasts for up to five years in the future. Jirav users can also generate reports, track business performance, and identify areas for performance improvement.
Features & Benefits:
Forecasting
Variance analysis capabilities
Report templates
Custom KPIs
Pricing:
Jirav offers three levels of pricing:
Starter: $500 Per Month
Pro: $1,000 Per Month
Enterprise: For teams requiring long-range planning with complex financial modeling needs, they can contact Jirav for a custom quote.
7. Jedox

Jedox is an integrated planning solution designed to help companies to build models of their operations and monitor performance in real-time using predictive analytics and artificial intelligence (AI).
Jedox integrates data from multiple sources, executes scenario modeling, and centralizes cross-organizational plans across business systems.
Features & Benefits:
Budgeting and forecasting
Financial reporting
General ledger
Tax management
"What If" scenario analyses
Pricing:
Jedox does not list its pricing plans, but sources estimate that the starter plan starts at $160 per month.
8. Vena Solutions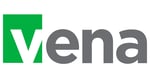 Vena Solutions automates tasks and centralizes employees, departments, and processes into a single system. Vena helps teams maintain data integrity and security to protect organizations and users on finance and operations teams.
Features & Benefits:
"What If" scenarios analysis
Spend management
Consolidation/roll-up
Pricing:
Vena Solutions doesn't list its prices, but sources say the software costs more than the industry average.
9. Anaplan

Anaplan is a cloud-based business-planning tool for sales, finance, and operations. Its hyperblock technology allows a single modeling environment to handle large models.
Anaplan's platform creates a collaboration hub for cross-functional planning and allows for real-time modeling and calculation, as well as central data storage and application cataloging.
Features & Benefits:
Access controls and permissions
Activity dashboard
Ad hoc reporting
Audit trail
Budgeting/forecasting
Pricing:
Anaplan offers three plans, but prices are not listed on its website. Sources estimate between $30,000 and $50,000 depending on project needs.
10. Planful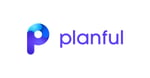 Planful is a private company backed by Vector Capital. The cloud-based platform offers a comprehensive solution to streamline business planning, budgeting, consolidations, reporting, and visual analytics across departments.
Planful enables businesses to improve cycle times, productivity, and accuracy across the FP&A process.
Features & Benefits:
Data import/export
Income and balance sheets and profit/loss statement templates
Budgeting and forecasting
General ledger
Pricing:
Planful does not list its pricing online but reviewers say the software costs more than the market average.
11. Workday Adaptive Planning

Workday Adaptive Planning is a web-based system designed similar to Excel that was built to streamline budgeting, forecasting, and reporting. Workday doesn't require extra software or hardware purchases since it's delivered through the cloud.
The company offers specific solutions to cover financial planning, workforce planning, and sales planning. These financial tools promote collaboration across the enterprise without manual, error-prone spreadsheets or inflexible, clunky legacy systems. Adaptive Planning for finance is an enterprise performance management solution.
Features & Benefits:
Financial reporting, budgeting, and forecasting
General ledger
Customizable dashboards
Real-time financial close and consolidation
Pricing:
Workday Adaptive Planning keeps its pricing information private, but sources estimate that a basic plan costs $15,000 depending on organizational needs.
Read our full review here: Anaplan vs Adaptive vs Planful vs Vena vs Datarails vs Cube
12. Board

Board is an intelligent planning platform offering budgeting, planning, and forecasting. Board provides BI & Predictive Analytics capabilities that simplify operations execution and results tracking. The software helps companies manage and control their planning process from goal setting to operational execution in one environment.
Features & Benefits:
General ledger
Forecasting and budgeting
Audit trails
Extended planning for sales, finance, and HR
Pricing:
Board's pricing depends on the business size, the number of licenses, and custom needs. However, sources report that Board costs less than the average market price.
13. Solver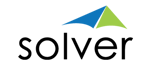 Solver is a CPM (corporate performance management) platform based on the Microsoft platform. It caters to businesses of all sizes across various industries and can be deployed either in the cloud or on-premise.
Solver comes with pre-built integrations to several ERPs. It offers both real-time and data warehouse-based reporting, as well as both multi-company and multi-currency reporting.
Features & Benefits:
Reporting and consolidation processes
Budgeting, forecasting, and modeling
Microsoft Power BI integration for visualizations
Data warehousing based on Microsoft SQL Azure
Asset lifecycle management
Pricing:
According to reviews, Solvers' starting price is $6,888 per year.
14. Centage Planning Maestro

Centage Planning Maestro is a cloud-based platform that provides detailed financial insights to businesses. It enables businesses to create budgets and track their performance. Users can monitor their company's GAAP compliance by synchronizing the profit & loss statement, balance sheet, and cash flow information, enabling a long-term view of their financial health.
Planning Maestro provides 40 pre-constructed and GAAP/IFRS-compliant reports that can be customized to suit any data reporting style.
Features & Benefits:
Cloud-native technology
Pre-built modules for revenue management, headcount modeling, and other tasks
Multi-dimensional planning
Integrated Income Statement, Balance Sheet, and Cash flow reporting
GAAP-compliant calculations
Pricing:
Centage Planning Maestro offers three levels of pricing:
Standard
Professional
Enterprise
The exact prices for each plan are not listed on Centage's website, but sources estimate that plans start at $10,000/year.
15. BlackLine

BlackLine's automated accounting process provides a cloud-based solution for account reconciliations, transaction matching, and journal entry management. Its advanced features include intercompany processing, approval workflows, open-item tracking for full transparency into the system's activities, audit trails, and regulatory compliance.
Blackline allows accountants to manage multiple transactions, and track and generate custom reports. The task management feature gives managers complete control over employee access rights, job assignments, and progress tracking.
Features & Benefits:
Account and bank reconciliation
Accounts receivable management
Audit trailing
Compliance documentation
Automated variance analysis
Pricing:
BlackLine offers three plans but does not list pricing information. Sources say their prices are 26% to 42% more expensive than the average product in the market.
16. OneStream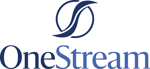 OneStream provides a finance platform that reduces the complexity of financial operations. OneStream unifies corporate performance management (CPM) processes such as planning, financial close and consolidation, reporting, and analytics in a single solution. It allows teams to spend less time dealing with data integration and system maintenance.
Features & Benefits:
Data integration, data reporting, and transformation
BI dashboarding
Marketplace solutions like Task Scheduler and Security Audit
Budgeting, forecasting, and reconciliation
Long-term expansion capability
Pricing:
Although pricing info was not listed on the website, sources estimate that OneStream's base plan costs $150,000.
Conclusion: Choose the best alternative to Prophix
While Prophix is a robust FP&A platform, some current (and prospective) customers are looking for a solution that's easier to implement, straightforward to use, and offers more flexibility.
With Cube, you can easily connect and integrate your data sources, create custom dashboards and reports, and improve your budgeting, forecasting, and FP&A processes. Cube works for organizations of all sizes and natively integrates with Google Sheets and Excel so finance teams can work exactly where they're used to.
It's the best Prophix alternative for the modern business CFO looking for the power of an enterprise calculation engine but in the familiar environment of Excel.
If you're looking for the right software to accelerate all of your FP&A needs, book a free demo with Cube today.