Board meetings can be stressful. Working with the board is one of the most important responsibilities CFOs and finance leaders hold. While there's no "right" way to go about it, there are definitely common pitfalls to avoid.
As a serial CFO turned CEO, I've worked with boards of all sizes and backgrounds, and presented at my fair share of board meetings. I've seen how finance leaders can harm their relationship with the board and have developed some of my own best practices.
In this slide deck, you'll learn how to demonstrate your aptitude as a great CFO by:
Communicating clearly on the numbers and the story behind them
Staying one step ahead of the board and anticipating questions
Taking advantage of the time to collaborate with the board
Avoiding key pitfalls
Click the image or button below to view and download the slide deck.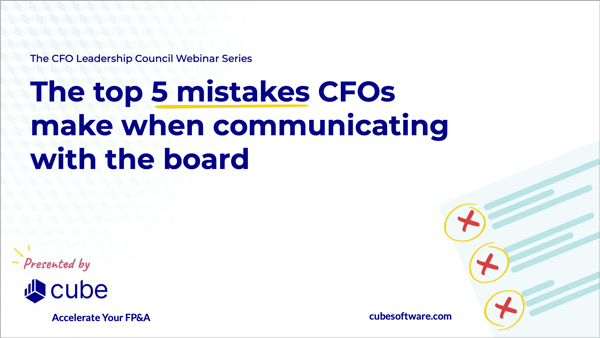 View the deck