Companies are getting the same message: plan, plan, and plan again.
Gone are the days when having just one plan was sufficient.
So even if you're not actively looking for funding, investing in a planning tool is a good idea.
But we know that narrowing down all the options can get pretty time-consuming.
That's why we're surfacing only the five best planning tools for mid-market companies. We separated the wheat from the chaff so you don't have to.
Contents
1. Cube Software
Cube offers intuitive, automated FP&A solutions that embrace the spreadsheet.
Users love integrating directly with both Microsoft Excel and Google Sheets. Financial automation lets Finance teams process everyday activities with fewer errors. It offers increased data visibility and better collaboration between your teams.
The platform's reforecast feature is among its highest rated by users.
Ratings
Cube rates far above competitors in the space. They earn high-to-perfect marks in the three main rating categories:
Ease of Use: Cube users report above-average usability in the platform at 9/10.
Quality of Support: Support ratings for Cube are a perfect 10.
Ease of Setup: Most companies get started with Cube in as little as two weeks, and Cube offers a dedicated done-for-you implementation service. No expensive consultants and no long wait times.
Pros
Reviewers highlight the platform's agility and smooth integrations. Cube users say the platform offers more flexibility than traditional ERPs. These features allow financial planners and analysts to "build meaningful things quickly." Users praise the platform for its ability to track financial and operational metrics.
Cons
While Cube works for companies of all sizes, it's designed for mid-market companies. Additionally, Cube is designed for finance teams: if your company doesn't have an FP&A or spreadsheet power user, Cube might not be the best fit.
2. Vena Solutions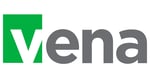 Like Cube, the Vena platform approaches its FP&A platform with an Excel-friendly model. This allows users to centralize data without giving up their favorite tools. The platform offers pre-built workflows for regular planning. It also has robust reporting functions. This makes it easier to forecast, conduct business planning, and close at month-end.
User Ratings
Vena earns satisfactory marks in G2 user ratings (on a scale of 1 to 10).
Ease of use: Vena comes in at 8.6, in line with the average for other platforms within its category.
Quality of Support: Users rate Vena's CSM team at 9.6, well above the category average of 8.8.
Ease of Setup: Users need expertise for setup (provided by CSM team members). Users rate it at a 7.6, somewhat below the average of 8.4
Pros
Users enjoy Vena for its integration with Excel. Its flexibility makes it easy to manage multiple units or sites without redundant worksheets or complex design. Its functions are straightforward for users familiar with advanced spreadsheet functioning.
Cons
While most users praise Vena's flexibility, some cite the learning curve as a drawback. Excel functions aren't persistent and must be re-entered when going back to make changes. While the platform is generally stable, large files sometimes create long load times. It also works only in Excel and lacks a direct connection with Google Sheets.
3. Workday Adaptive Planning

The Workday Adaptive Planning platform is a module of the Workday Enterprise Cloud suite of services. The Workday suite helps people gain insight and collaborate for smarter decision-making. It allows companies at any size or stage to adapt with confidence. G2 users especially like Adaptive's budgeting features.
Ratings
Adaptive ratings are slightly lower than other entries in the top 5. It still offers users dependable features, usability, and support.
Ease of Use: Ease of use somewhat lags behind other competitors in the category. Adaptive earns an 8.3, shy of the category average of 8.7.
Quality of Support: Support ratings are on par for category members. It rates 8.9, slightly above the 8.8 average,
Ease of Setup: Users find Adaptive more challenging to implement than other platforms. They rate the setup a 7.4, notably below the category average of 8.4.
Pros
Users enjoy Adaptive's customization. The system allows for multiple versions of reports or scenarios for financial modeling. Users can also load different expectations and metrics. They can adjust analysis "on the fly" and build more complex models, even for newer users or those without in-depth experience. The system is reportedly stable, with good speed and processing power. This is true even for larger reporting projects.
Cons
Though customizable, users report that the flexibility in some features could use improvement. Some manual editing limitations exist depending on the functions in use. One user had difficulty inputting changes to mid-year and quarterly reports. This affects forecasts and actuals.
Even worse, the UI is clunky and has a steep learning curve. Coupled with how customizable it is, and onboarding new users can take so long the cost becomes a significant deterrent.
4. Anaplan

Anaplan uses its proprietary Hyperblock™ technology to help teams contextualize real-time performance and forecast future outcomes. While many enterprise companies use Anaplan, mid-market companies find success with it too.
Ratings
Anaplan's marks are decidedly average, although not bad:
Ease of Use: Anaplan scored slightly under par here, with an ease of use rating of 8.5.
Quality of Support: Again, Anaplan is just slightly under the category average in this category, too, with a rating of 8.2 compared to the category average of 8.8.
Ease of Setup: Anaplan clocks in just below the category average at 8.0.
Pros
Users love how flexible Anaplan is and how it can be used for almost anything. Likewise, Anaplan connects with many source systems and data sources, so once you're used to it and "locked in," the ecosystem works.
Likewise, given that Anaplan is formula-based, it works well for teams that prefer not to write their own scripts.
Cons
Unfortunately, as Anaplan's below-average ratings should clue you in on, the software is not beloved by all users. People cite high implementation times, a steep learning curve, and astronomical costs as major cons for Anaplan.
Likewise, while the tool is powerful, it's also complex. Many companies find that they don't need Anaplan when a cheaper, more lightweight solution would actually be better. But it's difficult to get divorced from Anaplan because all of your backend logic lives there. So you need to be okay with the high cost of leaving Anaplan as well.
5. Planful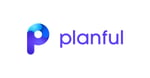 Planful focuses on a vision of Continuous Planning and accelerating the FP&A process. The platform focuses on budgeting, dynamic operational planning, financial management, reporting, and visualizations.
Overview
While Planful makes the Top 5 overall, some of the main rating indicators lag behind the pack.
Ease of Use: The platform performs on par with other platforms in the category. Planful rates an 8.1 rating, slightly below the 8.6 average for ease of use.
Quality of Support: Support performs slightly under competitors in support ratings. They received an 8.1 out of 10, somewhat lower than the 8.7 category average.
Ease of Setup: Setup is more difficult than other category entries. They earn a 7.0 rating for this metric, below the 8.2 average.
Pros
Users enjoy the quick reporting and easy report-building capabilities offered within the platform. Robust automation makes everyday tasks easier. Good data analysis tools make it easy to drill down into granular numbers.
Reporting happens via a web platform and offers ease of use, letting savvy users run the platform without IT for support.
Cons
Despite its reporting flexibility, some users report the UI interface is hard to navigate. Some functions may be too technical for users with less technical experience and need input from an internal developer. Though the platform offers high-value structured planning features, some users found the parameters to be restrictive. This may reduce its usability for some users. One reviewer observed that Planful "doesn't think like an accountant" in terms of the way these teams record journal entries or import data.
Conclusion
These are the top 5 planning tools for mid-market companies.
If you're interested in Cube, schedule a demo to see if it's a fit. We just raised a series B round of funding and we're backed by Battery Ventures, who (quite literally) wrote the "state of FP&A software" report on the space. That they bet on Cube speaks volumes.
Reach out here or send a message in the chat!