Whether you're a finance team executive or just beginning your career, various certifications and courses are available to advance you in FP&A.
Receiving reputable FP&A certifications help finance professionals stand out as strategic business partners and proactive employees. They can also lead to new job opportunities and increased salaries.
This post covers some of the best FP&A certifications, courses, and additional certification options for financial professionals.
Key takeaways
FP&A certifications help financial planners and analysts become better communicators and expert advisors.
They can also lead to career advancement and salary increases.
Most certifications include education and work requirements.
Contents
Best FP&A certifications and courses
Here's an overview of this year's best FP&A certifications and courses.
FPAC Credential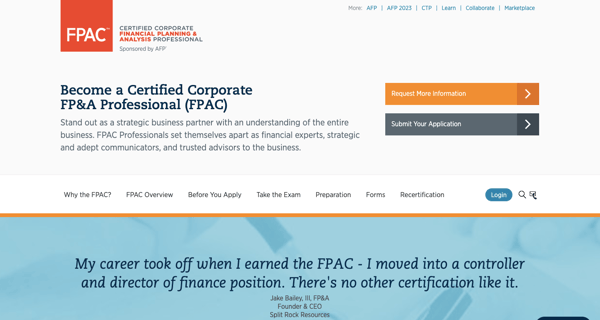 The FPAC credential is offered by the Association of Financial Planning and Analysis (AFP). It's a self-paced and online program, requiring about 80-100 hours of work. This certification is the standard of excellence in financial planning and analysis.
To be eligible, you must:
Pay the Enrollment fees
Meet the Education Requirements (a bachelor's degree or track to graduating within two years)
Meet the Eligibility Requirements
Meet both Exam Part Requirements
Agree to follow the AFP Standards of Ethical Conduct
Candidates must also fulfill work experience requirements, including at least 35 hours per week. At least 50% of the work must involve performing or supervising the following tasks:
Pricing: $1,025 for early-bird prices and $1,520 for standard prices
Certificate of Corporate Finance from NYIF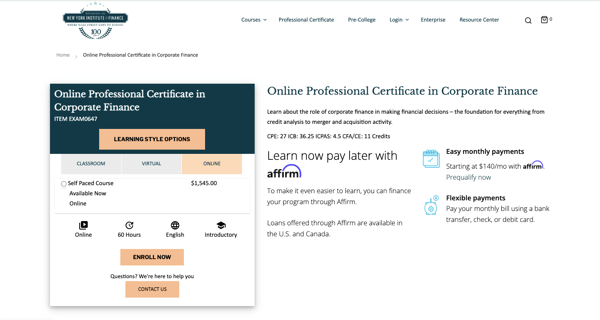 The Certificate of Corporate Finance from NYIF consists of 60 hours of live, online instruction. It covers financial statement analysis, forecasting, management accounting, corporate credit analysis, corporate finance, business valuation, project valuation, and mergers and acquisitions.
You'll also have the opportunity to engage in case studies and group projects. Upon completion, you'll receive a Certificate of Corporate Finance from the NYIF.
They also have introductory professional certificates, including:
Capital Markets Professional Certificate
Financial Accounting Professionals Certificate
Credit Risk Analysis Professional Certificate
Corporate Finance & Valuation Methods Professional Certificate
Online Professional Certificate in Valuation
Project Finance, and the Public-Private Partnership Professional Certificate: Online
Pricing: $1,545
Certified Financial Modeling & Valuation Analyst (FMVA) from CF

The (FMVA) Program helps financial professionals learn financial modeling skills, streamline a budgeting and forecasting process, or improve competency levels across the entire accounting and finance spectrum.
This certification includes 12 core financial modeling and valuation courses and three electives. To earn the certification, you'll need to receive a 70% or above on the FMVA® final exam.
You can take optional prep courses to prepare for the program, including:
Accounting Fundamentals
Reading Financial Statements
Excel Fundamentals - Formulas for Finance
Corporate Finance Fundamentals
Math for Corporate Finance
Capital IQ Fundamentals
Macabacus Fundamentals
Pricing: $41- $70/ month, depending on the plan
Financial Planning and Analysis Modeling Certification (FPAMC) from Wall Street Prep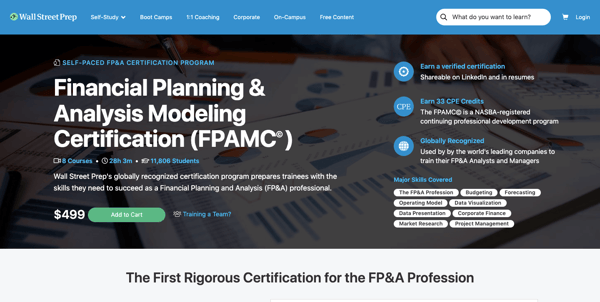 The FPAMC curriculum covers budgeting, forecasting, detailed operating models, and project management topics. Your knowledge will be put to the test through case studies and projects. Upon completion, you'll receive a digital certificate from Wall Street Prep.
Trainees can take the FPAMC© Exam for 24 months from the enrollment date. Those who complete the exam and score above 70% will receive the certification. The exam is online and covers the most difficult concepts taught in the program.
Pricing: $499
LinkedIn Learning: Become a Corporate Financial Planning Analyst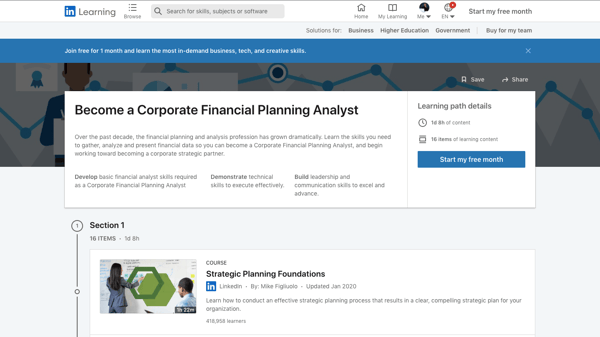 This LinkedIn learning certification contains 32 hours of content and helps you develop the essential financial analyst skills required from a Corporate Financial Analyst. It covers topics on accounting, finance, forecasting, data analysis, business valuation, and SQL programming.
In other words, this course focuses on technical finance in a business environment.
The course is taught by expert tutors such as Mike Figliuolo, founder and Managing Director of thoughtLEADERS, LLC, Jim Stice, Professor of Accounting at BYU, Tatiana Kolovou, Faculty Member at Kelley School of Business, amongst others.
Pricing: $19.99/ month after the free trial
Harvard Business School Online: Financial Analysis for Manager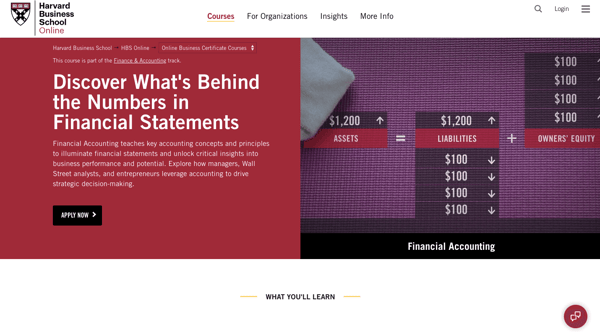 Harvard Business School Financial Accounting certification consists of 7 modules and takes about eight weeks to complete. The course covers the basics of financial accounting, including preparing the three financial statements (balance sheet, cash flow statement, and income statement), analyzing financial statements, and calculating and interpreting critical ratios.
The course is taught by V.G. Narayanan, a Jr. Professor of Business Administration at Harvard Business School.
Pricing: $1,750
Financial Modeling Institute: Certified Financial Modeler (CFM)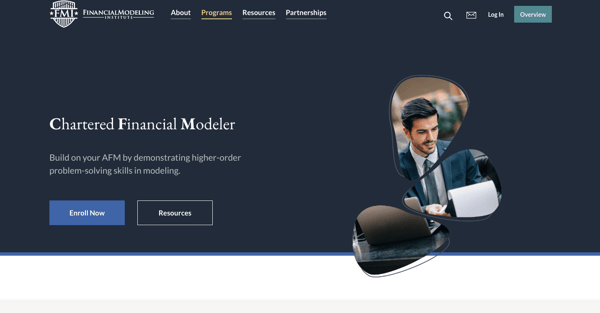 The Certified Financial Modeler is a professional certification for financial analysts. The FMI curriculum covers topics in Excel, financial modeling, and valuation. You will also get hands-on experience with building financial models. The CFM is one of the levels of the FMI program. You must complete an introductory course and three levels. The levels are
Advanced Financial Modeler (AFM)
Chartered Financial Modeler (CFM)
Master Financial Modeler (MFM)
You have to take a four-hour online exam through each level. To pass the exam, you must score 70% or higher. Then, you will receive a digital certificate from the Financial Modeling Institute. The program is best for FP&A, investment banking, and consulting individuals. To achieve accreditation, you have to complete the application form. Application reviews are by a peer group of 3-5 financial modelers who form the Committee.
Pricing: $695
CFA Institute: Chartered Financial Analyst (CFA) Program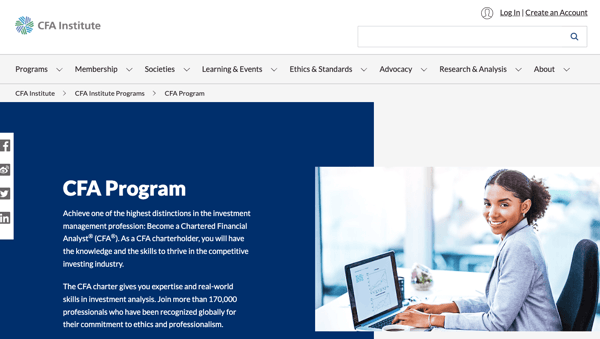 The Chartered Financial Analyst (CFA) Program is a professional credential for financial analysts. The CFA Program teaches you the skills that will help you advance your career.
To earn the CFA credential, you must pass Levels I, II, and III exams. The test includes investment tools, valuing assets, portfolio management, and wealth planning.
You need to meet the following enrollment requirements:
Bachelor's degree, be an undergraduate student or 4,000 hours of work experience
Have an international travel passport
Take exams in English
Meet the professional conduct admission criteria
Live in a participating country
Pricing: $1,200/$900 for early bird. There is a one-time enrollment fee of USD 350 when you register for the CFA Program and the Level I exam.
Benefits of FP&A courses and certifications
The following are the benefits of taking up FP&A courses and certification:
1. Stay up to date with industry changes
The finance industry is evolving with new technologies, regulations, and economic conditions. FP&A certifications cover financial planning and analysis basics and the industry changes you should know.
You might learn performance reporting in a new tool or improve your forecasting know-how with the newest techniques and best practices in the financial planning & analysis industry.
2. Cover gaps in your training and make transitioning roles easier
While you may have had extensive education and work experience, there are always new techniques and strategies to learn. Taking a course can help fill in any gaps in your skillset.
Likewise, if you're looking to transition into a different finance position like FP&A or corporate strategy, an FP&A course or certification is a great way to get those skills.
3. Improved salaries and job prospects
Getting a certification takes time, energy, and hard work. Demonstrating that commitment to your team could qualify you for raises and salary increases.
If you're starting out, additional certifications can help you stand out from other candidates, and may land you a higher starting salary.
4. Networking opportunities
Working through certifications and courses provides the opportunity to work with some of the most influential people in the industry.
You can join new communities and attend exclusive events, like the annual Certified FP&A Professional Summit.
Other financial analyst certifications
Here are some other certification options for finance professionals.
Certified Financial Planner (CFP)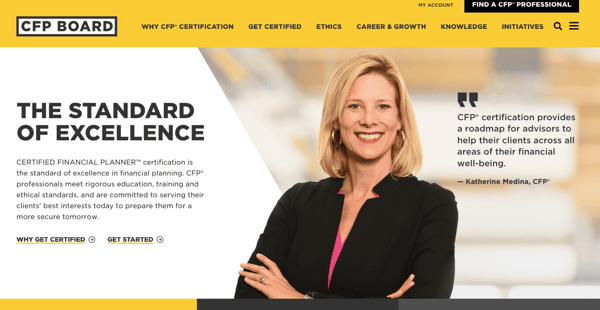 The CFP® certification is a financial planning certification by the CFP Board. As part of the CFP® certification, CFP® professionals commit CFP Board to act as fiduciaries when providing financial advice to a client.
To earn the CFP® designation, individuals must complete a college or university program. You also need at least 6,000 hours of work experience or 4,000 hours of apprenticeship experience in financial planning.
Pricing: Application fee $200. Annual fee $355.
Certified Fund Specialist (CFS)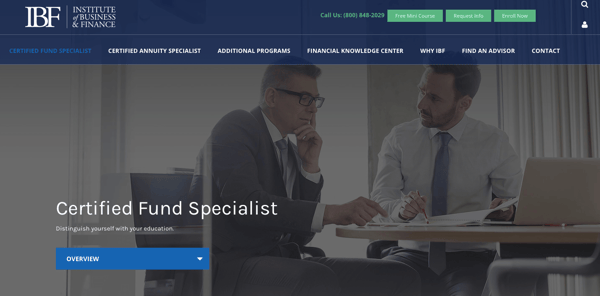 Certified Fund Specialist (CFS) is a certification by the Institute of Business & Finance (IBF). To earn the CFS designation, individuals must pass an examination and have a bachelor's degree or 2,000 hours of work experience. The IBF offers a variety of online and in-person courses to help candidates prepare for the CFS exam.
Pricing: $1,365
Certified Government Financial Manager (CGFM)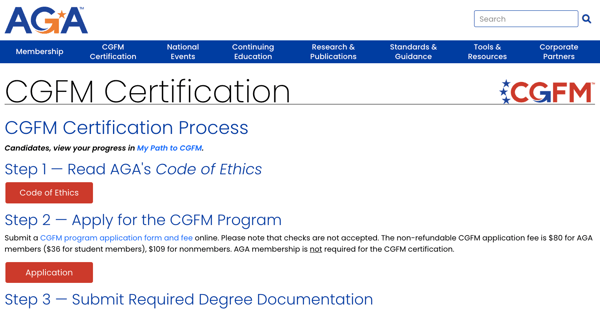 The CGFM designation is a certification by the Association of Government Accountants. To earn the CGFM designation, individuals must pass three examinations on Governmental Environment, Governmental Accounting, Financial Reporting, and Budgeting & Control.
Candidates must have a bachelor's degree from a college or university to take the CGFM exams.
Pricing: $80 for AGA members, $36 for student members, $109 for nonmembers
Certified International Investment Analyst (CIIA)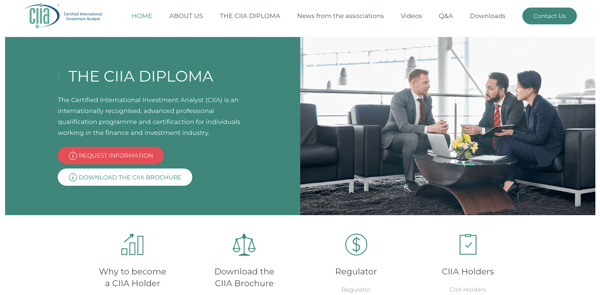 The CIIA is a financial analysis certification offered by the CFA Institute. It's primarily for investment professionals who work in or with emerging markets. To earn the CIIA title, individuals must pass three introductory and two final exams.
Candidates must have three years of professional work experience to take the exam and a membership in a participating national or regional society.
Pricing: Societies administer their own fees
Certified Investment Management Analyst (CIMA)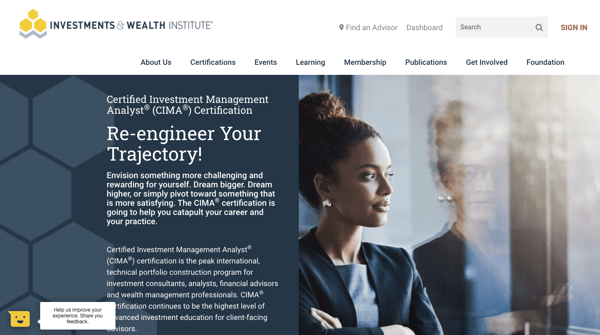 The CIMA certification is a certification by the Investment Management Consultants Association (IMCA). It's for financial analysts, investment consultants, wealth management professionals, and financial planners. To earn the CIMA certification individuals must have at least three years of experience working in investment management and pass the CIMA exam.
You must earn at least 40 CE credits every two years to keep your credentials. You must also complete the annual compliance requirements.
Pricing:
Application Fee: $995
Initial Certification Fee: $395
Exam Retake Fee: $225
More on FP&A certifications and courses
FP&A certification study material
FP&A study materials are often provided by organizations offering certifications or conducting exams. However, you always work through FP&A-specific study guides offered by education companies like Kaplan.
Take advantage of practice exams available online. You can find them on Quizlet and FP&A Practice Spreadsheet (from FPAC).
FP&A certification pass rate
FP&A certification pass rates vary between certifications and exams.
For the FPAC exams, the pass rates for the Part I exam are between 51% and 63%. The passing rate for the Part II exam is between 41% and 52%. But for FMVA, the pass rate is approximately 70%.
FP&A resources
In addition to paid certifications, courses, and educational material, there are free FP&A resources to use.
Check out:
FP&A job market
The FP&A job market is strong and growing. According to the BLS, the demand for FP&A professionals will increase by 9% in the next decade.
There are many different types of FP&A jobs available. They range from entry-level positions to director-level roles. Some common titles include:
Financial analyst
Planning analyst
Forecasting analyst
Budget analyst
Business analyst
Financial planning and analysis manager
The average starting salary for an FP&A analyst is around $50k annually, with median salaries of around $80k per year.
Average senior-level FP&A analysts, managers, and directors' salaries start at around $100k. When you hit the level of CFO, you are looking at salaries starting well into the six-figure range, and some even hit seven figures.
Conclusion: Is getting an FP&A certification worth it?
FP&A certifications and courses take time and effort. But, they can help advance your career and keep your financial planning and analyst skills sharp.
If you find a certification that works for your time and budget, they are definitely worth it.
Cube is all about helping FP&A professionals work smarter, faster, and with confidence. Our cloud-based software helps finance teams work anywhere—we integrate natively with both Excel and Google Sheets—so they can plan, analyze, and collaborate with the ultimate speed and confidence.
Ready to take your FP&A to the next level?