OneStream is an integrated corporate performance management (CPM) platform that helps companies optimize their operations and financial management.
OneStream's strengths are its budgeting and forecasting, account reconciliation, and treasury management features.
But those are a dime a dozen these days.
Some businesses prefer better automation functions, faster speeds, and easier implementation.
Here are the best OneStream alternatives to improve your financial and corporate performance management processes.
Key takeaways
OneStream is a software solution that helps businesses with CPM and FP&A processes.
OneStream features include data reporting, budgeting, and business intelligence analytics.
Businesses might need an alternative if they want an automated, easy-to-use platform with faster processing speeds.
Content
OneStream software review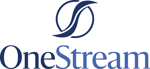 OneStream is a financial planning and accounting system that provides CFOs, controllers, and finance teams with an integrated platform for financial consolidation, budgeting, forecasting, and reporting.
It helps manage financial planning processes in one place without switching between multiple platforms.
OneStream offers a blend of planning, analytics, workflow, and close management capabilities.
OneStream features & benefits
Data integration, reporting, and transformation: The platform allows for data integration from various sources and includes tools for data transformation, such as mapping, validation, and cleansing.
BI dashboarding: OneStream includes various dashboards that allow users to view and analyze financial data in real time.
Budgeting, forecasting, and reconciliation: The platform supports multiple scenarios and versions of budgets, forecasts, and financial statements, which can help organizations identify trends and make decisions.
Long-term expansion capability: OneStream can be customized to meet an organization's specific needs, and new functionality and integrations can be added as needed.
OneStream Cons
While OneStream is a good tool for financial consolidation, some customer reviews cite issues with:
Complicated onboarding: Most teams require external consultants to implement OneStreeam
Limited Excel compatibility: The platform's data import/export functions with Excel
Reporting: OneStream has limited ad-hoc reporting capability
UI: OneStream's UI is older and clunkier, making it hard for more tech-savvy employees and downright impossible for those with accessibility challenges
OneStream Pricing
Although pricing information is not publicly available, anecdotal sources estimate that OneStream's base plan costs $150,000.
Top OneStream Alternatives and Competitors
If you're a current OneStream user looking for an alternative–or are conducting thorough FP&A software research–here are some of the best alternatives to OneStream:
1. Cube
Cube is the first spreadsheet-native financial planning and analysis platform for businesses of all sizes. Report, analyze, plan, and collaborate across teams and platforms---Cube connects with all of your source systems (including your general ledger (GL), HRIS, and ERP).
Cube works on both Excel and Google Sheets, so you can work where you're most comfortable.
Cube also provides specialized features for robust financial analysis like formula-based calculations, advanced forecasting models, dynamic charts and graphs, cash management, intercompany accounting, and custom report templates.
Features & Benefits
Integration with Excel and Google Sheets: Information can easily be imported and exported to and from Excel and Google.
User-friendly design: Simple to navigate and can be easily learned without extensive training.
Security measures: Cube has robust security features to safeguard users' data and is SOC II compliant.
Centralized data: Data from various systems can be consolidated into a single location, facilitating collaboration among team members.
Customizable dashboards and reports: Dashboards and reports can be customized to display different data types from various sources, enabling easy presentation and understanding by teams and shareholders.
Easy setup: Most companies get started with Cube in as little as two weeks, and Cube offers a dedicated done-for-you implementation service. No expensive consultants and no long wait times.
Templates: Pre-made templates for Excel and Google Sheets make it easy to start collaborating and sharing reports and files, knowing your single source of truth backs them. Cube also works with your existing templates and systems.
Pricing
$1,250+/month for lean finance teams
$2,450+ /month for companies looking to scale
See detailed pricing for customizable plans
Ready to get started?
2. IBM Planning Analytics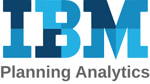 IBM Planning Analytics is a business intelligence and performance management platform that provides analytics, budgeting, forecasting, and financial reporting capabilities. It's built on the IBM Cognos Analytics platform to help organizations improve their financial and operational planning processes.
Features
Analytics: Analyze large amounts of data, identify trends and patterns, and make decisions.
Budgeting and forecasting: Create financial models and generate projections.
Financial reporting: Create various reports and visualizations, including financial statements, management reports, and dashboards.
Collaboration and data sharing: Multiple users can access and work with the same data and models.
Pricing
The pricing for IBM Planning Analytics is based on the number of users and the type of license required. Plans include:
Explorer: $70 per user per month
User: $150 per user per month
Modeler: $225 per user per month
3. Oracle Cloud EPM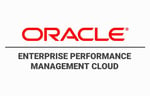 Oracle Cloud EPM is a cloud-based platform that provides real-time data and analytics for financial processes, including planning, budgeting, forecasting, and reporting. Oracle Cloud EPM offers an intuitive interface that enables non-technical users to navigate and manage their data.
Users can access all the features and tools of the platform from any device with internet access.
Features
Centralized hub: Manage budgeting, forecasting, data aggregation, and reporting in one place.
Security: Secure access to financial data from multiple sources with pre-built connectors.
Insights: Provides real-time insights into KPIs and other metrics with its analytics dashboard.
Predictive modeling: Anticipate future market conditions and plan accordingly.
Pricing
Oracle Cloud EPM is based on the custom needs of the user and varies by unit price. However, sources say the tool costs between $250 to $500.
4. Prophix

Prophix is a financial management software that facilitates financial consolidation, budgeting, analysis, planning, and reporting. The software offers a spreadsheet-style interface for analyzing financial data and organizing information.
The software allows for easier cash flow management, balance sheets, and income statements, and offers data analysis tools. Prophix also offers forecasting options, what-if analysis, and modules for saving personnel records, such as salary, medical expenses, and tax calculations.
Features
Modeling: Construct and evaluate financial models.
Scenario planning: Provides functionality for developing and evaluating various financial performance scenarios.
Dashboards: Features charts and graphs that enable users to generate graphical representations of financial data.
Integrations: Equipped to connect with other business systems, like ERP and CRM.
Pricing
Prophix software kept their pricing information private, but sources say the platform matches the industry average.
5. BlackLine

BlackLine is accounting and finance software that offers journal entry management, reconciliation automation, account analysis, workflow management, audit trails, cash flow forecasting, and reporting.
Users can identify errors with analytical capabilities such as data visualization tools, predictive analytics, and close automation. In addition, the software ensures compliance with internal auditing standards by providing an audit trail for transactions.
Features
Financial close automation: Automates book closing and financial statement generation processes.
Task management: Allows users to assign, track and manage financial close and reconciliation processes.
Reporting and analytics: Provide users with real-time visibility into financial data.
Account reconciliation

:

Automates bank and credit card

account reconciliation

.
Pricing
BlackLine offers three plans but does not list pricing information. Sources say their prices are 26% to 42% more expensive than the average product in the market.
6. Vena Solutions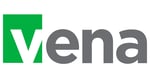 Vena Solutions automates various business processes, including budgeting, forecasting, cash flow planning, financial close, and incentive compensation. It offers enterprise-level scalability and can be integrated with cloud and on-premise systems.
The software features a web-based interface and collaborative workspace documentation sharing.
Vena Solutions is best for mid-market and small businesses.
Features
Automation: Enables finance, operations, and business leaders to streamline workflows and reduce manual errors.
Integrations: Businesses can share data across various systems.
Workspace collaboration: Enables team members to collaborate and share information.
Pricing
Vena keeps its pricing data private, but sources say the product is more expensive than the industry average.
7. Anaplan

Anaplan is a financial software solution based on its proprietary HyperBlock technology that allows organizations to work on large models.
Anaplan serves as a collaboration hub for cross-functional planning for teams. It also provides multi-dimensional planning, real-time modeling and calculation, and application cataloging features.
Features
Built-in application platform: Organizations can build or modify their planning applications.
Centralized Hub: Acts as a single main hub for all the software used within the organization.
Collaboration: Enables distributed collaboration for corporate planning.
Customizations: Users can customize reports and dashboards from various templates.
Pricing
Anaplan's pricing suite has three levels: Basic, Professional, and Enterprise. While exact prices aren't listed on their website, sources put the figures between $30,000 and $50,000.
8. Workday Adaptive Planning

Workday Adaptive Planning is a financial software solution developed by Workday Inc. that provides a unified platform for financial forecasting, budgeting, reporting, and analysis.
Features
In-context analytics and visualization: Users can view and analyze data in real-time, and identify patterns and trends in their data.
Automated data collection, consolidation, and validation: Reduces the risk of manual data entry.
Role-based access and security: Administrators can control who has access to specific data and functionality within the system.
Pricing
Workday Adaptive Planning does not provide pricing information on its website, but various sources estimate that pricing starts at $15,000, depending on the organization's size.
9. Planful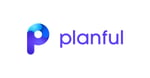 Planful, formerly Host Analytics, is a cloud-based financial modeling solution to streamline business-wide planning, budgeting, consolidation, reporting, and visualization.
CFOs use the platform for financial close, consolidation, and financial planning and analysis processes.
Features
Financial modeling: Creates financial models and simulations.
Reporting and analysis: Create and share reports, dashboards, and visualizations.
Collaboration: Allows for sharing of data, reports, and analyses within an organization.
Integrations: Integrates with various other systems, like ERP, CRM, and others.
General Ledgers: Organizations can track financial transactions and comply with accounting and tax regulations.
Pricing
Planful does not publicly disclose its pricing but sources say this tool costs far more than the market average.
10. Wdesk by Workiva

Workiva offers a cloud-based platform for data management, collaboration, and compliance. Workiva's flagship product, Wdesk, allows users to easily create, edit, and share documents, spreadsheets, and presentations. It also provides tools for data integration, workflow management, and compliance reporting.
Wdesk is widely used in finance, accounting, and healthcare for financial reporting, regulatory compliance, and general business process management.
Features & Benefits
Collaboration and document management: Multiple users can work on the same document simultaneously in real time.
Data integration and linking: Users can import, link, and update data from various sources, such as Excel and web services.
Compliance and audit reporting: Follows compliance and regulatory requirements for financial reporting.
Pricing
Workiva's pricing plan is available on request. However, sources say that it costs more than the market average.
11. Board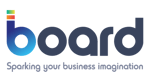 Board is a financial planning solution that provides insights into a company's financial operations for strategic decision-making. The platform enables finance and operations departments to collaborate, plan, and execute strategies throughout the organization.
Companies can analyze different datasets, create KPIs, and broadcast reports to others. Board can also be used for operational, sales, logistics, customer service, and environmental applications.
Features & Benefits
Multi-user capability: Multiple users can access, view, and edit data in real time.
Integrated capabilities: Includes integrations with capabilities with scheduler and reader.
Real-time updates: Users can access and view the most up-to-date information.
Pricing:
Board does not publicly list its pricing information, but sources report that it is less expensive than the industry average.
Conclusion: Choose the best OneStream alternative
And those are our top alternatives to OneStream.
Cube is an excellent OneStream alternative that offers powerful analytics to help you focus on what matters most when making the right financial decisions.
(Bonus: we have some of the most satisfied customers on the market.)
Get one seamless source of truth for all your planning.