Pigment is an integrated planning tool that helps businesses create forecasts, model data, and generate reports for financial decision-making.
Pigment's biggest strengths are its real-time data updating and forecasting features. But, some businesses might prefer another software with a faster implementation, better user experience, and more comprehensive analytics.
We'll look at some of the best alternative Pigment options to support organizations with their financial planning and analysis (FP&A) needs.
Let's review.
Key takeaways
Pigment is a business planning tool for modeling data, creating forecasts, and building reports.
Businesses might prefer an alternative software option if they want an easier onboarding process, better data analytics options, and a strong user experience.
There are several robust Pigment alternatives for improved FP&A and financial processes.
Contents
Pigment software review
Pigment is an integrated business planning software that executives, finance, and revenue teams use to carry out strategic finance operations. It offers scenario modeling, custom dashboards, and real-time reports.
Pigment integrates data across systems such as ERP, accounting, HRIS, ATS, billing and payment, BI solutions, and spreadsheets.
Let's see how Pigment compares to the competition.
Pigment features
G-suite connector: Shares data and integrates with Google's suite of tools such as Google Sheets for modeling and reporting.
Scenario planning: Businesses can run what-if scenarios and make decisions based on results.
Custom dashboards: Users can create and share dashboards within and outside the organization.
Audit trail: Provides an audit trail feature for users to monitor and manage any input or changes to their models.
Granular access rights: Grants user-based security controls for admins so they can manage how other employees use the app.
Pigment Cons
Based on Pigment software user reviews, some users experience recurring issues with the platform, including:
Pigment offers limited formatting and customizable features.
The app can be challenging to use for those who aren't familiar with similar tools.
A clunky user experience, especially when designing boards and charts.
Difficulty implementing access rights on Pigment's platform.
Users haven't been able to aggregate data across other business platforms as they'd like.
Pigment Pricing
Pigment does not make its pricing information public. They offer three pricing plans and prefer that customers reach out to them for a quote on each plan.
Best Pigment Alternatives and Competitors
While Pigment is the right solution for some companies, that's not the majority.
So we pulled this list of some of the best alternatives to Pigment to help you make a more informed decision.
1. Cube
Cube is a comprehensive FP&A solution that helps businesses drive efficiency and accuracy in their financial forecasting, budgeting, and planning operations.
Cube is spreadsheet-native, which means it lives in Excel and Google Sheets with you but has a web-based back-end you can log into.
Cube empowers FP&A teams to streamline audit processes and acquire meaningful data insights through robust reporting alongside seamless integrations with other HR, CRM, and ERP tools.
Cube is an excellent choice for companies of all sizes but especially for growing companies and those concerned with headcount and workforce planning.
Features
Bidirectional Excel and Google Sheets integration: Information can easily be imported and exported from and to Excel and Google.
Intuitive user interface: The platform is easy to learn and use without extensive training. Cube users report above-average usability in the platform at 9/10.
Security: Built-in robust security controls protect users' data.
Automated data consolidation: Data from multiple systems can be centralized into a single repository, allowing for easier collaboration.
Customizable dashboards: Dashboards and reports can be customized to display different data types from various sources.
Easy setup: Most companies get started with Cube in as little as two weeks, and Cube offers a dedicated done-for-you implementation service. No expensive consultants and no long wait times.
Real-time reporting: Because Cube integrates with both Excel and Google Sheet, you can always ensure that stakeholders (both internal and external) have access to up-to-date reports in Google Sheets. (Of course, you can also use Excel.)
Pricing
Essentials: Starting at $1,250/month
Premium: Starting at $2,450/month
Enterprise: Starting at $3,750/month
2. IBM Planning Analytics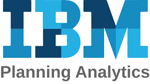 IBM Planning Analytics is a business intelligence solution that offers a customizable modeling platform for finance teams to make data-driven decisions.
It enables organizations to analyze past results, model future outcomes, manage resources, plan budgets, and consolidate financials from multiple sources in one central repository.
Features
Scenario analysis: Create multiple what-if scenarios to test multiple hypotheses.
Modeling: Design and build multidimensional models to analyze profitability, cash flow, and others.
Data visualization: Make use of state-of-the-art algorithms and data visualizations for
Templates: Create plans, budgets, and forecasts.
Pricing
The pricing for IBM Planning Analytics is based on the number of users and the type of license required. Plans include:
Explorer: $70 per user per month
User: $150 per user per month
Modeler: $225 per user per month
3. SAP Analytics Cloud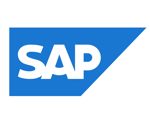 SAP Analytics Cloud is a cloud-based business intelligence (BI) analytics platform. Users can analyze, visualize, and share data from various sources, such as on-premises and cloud systems, all in real time.
SAP provides a range of features, including reporting, forecasting, and predictive analytics. It can also be integrated with other SAP and non-SAP systems such as Microsoft SQL and Salesforce.
Features
Data integration: The platform allows for data integration from various sources, including Microsoft SQL and Salesforce.
Data governance: Connects to enterprise data governance software.
Business intelligence: Provides interactive dashboards, reports, and visualizations to help businesses gain data insights.
Pricing
SAP Analytics Cloud has a 30-day free trial and two pricing options:
Business: $36 per user/month
Enterprise: Custom pricing
4. Oracle Cloud EPM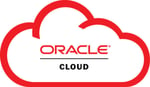 Oracle Cloud enterprise performance management (EPM) is a cloud solution that provides organizations with an integrated suite of EPM tools and services.
It combines Oracle's Hyperion EPM software with other applications, such as Oracle Planning & Budgeting Cloud Service and Oracle Financial Consolidation & Close Cloud Service.
Oracle Cloud EPM helps organizations plan, budget, forecast, analyze, and report on financial performance for improved decision-making and visibility.
Features
Financial consolidation: Consolidate and report financial data from multiple entities and sources.
Tax: Automated tax compliance and reporting processes.
Profitability and cost management: Provides insights into profitability and cost management.
Account reconciliation: Automated account reconciliation and financial reporting.
Pricing
Oracle Cloud EPM pricing is based on the custom needs of the user and varies by unit.
5. Planful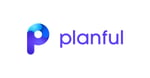 Planful is a cloud-based financial modeling solution that enables businesses to make agile, data-backed decisions.
It offers a comprehensive suite of features, including budgeting, consolidation, analytics, real-time performance analysis, automated reporting, and workflow automation.
Features
Financial modeling: Creates financial models and simulations.
Reporting and analysis: Create and share reports, dashboards, and visualizations.
Collaboration: Allows for sharing data, reports, and analyses within an organization.
Integrations: Integrates with various other systems like ERPs or CRMs.
Pricing
Planful does not disclose its pricing publicly, but sources say this tool costs far more than the market average.
Also read: Anaplan vs Adaptive vs Planful vs Vena vs Datarails vs Cube
6. Anaplan
Anaplan is a web-based planning and forecasting application that enables organizations to make informed decisions by providing real-time access to data.
Anaplan's three types of views—worksheets (data tables), board pages, (dashboards), and reports (slides)—attempt to unite the disconnected tools of FP&A under a single roof.
Features
Data modeling: Creates multiple data models.
KPIs: Track key performance indicators (KPIs).
Integration: Integrates with other CRM and financial systems.
Automation: Automates quality assurance and inspection processes for business products.
Pricing
Anaplan has a range of pricing options available, divided into three tiers:
Basic
Professional
Enterprise
Anaplan does not disclose its pricing details publicly, but various sources reveal that the cost of Anaplan's services can range from $30,000 to $50,000 or more.
7. Workday Adaptive Planning

Workday Adaptive Planning is a planning and performance management application from Workday, Inc. that helps organizations manage their business in real time.
It provides financial and operational planning capabilities for enterprises across various industries.
Workday Adaptive Planning integrates with other Workday applications such as Human Capital Management (HCM), Financials, Talent Acquisition, Revenue Management, Supply Chain Management (SCM), and more.
Features
Automated data collection: Supports collaboration across teams and geographies, analyzes insights, and adapts plans.
Roadmapping: Enables users to develop and communicate strategy.
Security: Provides two-factor authentication and role-based access control measures.
Scenario evaluation: Users can evaluate various business strategies against each other to choose the most profitable option.
Pricing
The company does not disclose pricing information on its website. According to various sources, pricing for Workday Adaptive Planning starts at $15,000.
8. Vena Solutions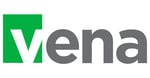 Vena Solutions is budgeting and forecasting software that streamlines financial planning and management.
It integrates with Excel to help teams comprehensively view the organization's financial operations.
Vena enables businesses to plan and track their financial performance and create budgets and forecasts yearly, quarterly, or monthly.
Features
Forecasting and budgeting: Create financial projections and budgets for the future.
General ledger: Track all financial activity, including income and expenses, in one place.
Profit/loss statements & income and balance sheets: Provides a snapshot of a business's financial performance.
Microsoft 365: Offers a Microsoft Certified Vena 265 Connect add-in available through the Microsoft Office app store.
Pricing
Vena doesn't list its pricing tiers on its website or other third-party review sites. Some reviewers report the platform is priced below other available solutions.
9. Prophix

Prophix is a financial planning and analysis tool that enables organizations to streamline their budgeting, forecasting, and reporting processes.
The platform ensures businesses can obtain real-time visibility into their financial performance and make data-driven decisions.
Prophix can manage financial data, build models for analysis, and craft informative reports and dashboards.
Features
Financial modeling: Offers tools for building and analyzing financial models to forecast future financial performance and make investment decisions.
Scenario planning: Includes multiple scenario tools, which can help organizations understand how changes in revenue or expenses might impact financial performance.
Integration with other systems: Designed to integrate with other business systems, such as enterprise resource planning (ERP) and customer relationship management (CRM) systems.
Reporting and dashboarding: Tools for creating reports and dashboards allow users to view and analyze financial data.
Pricing
Prophix software kept their pricing information private, but sources say the platform matches the industry average.
10. Board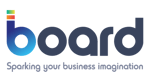 Board is a business insight software solution that provides users with predictive analytics tools driven by machine learning algorithms.
Board allows users to create forecasts, financial models, and simulations.
Board can set goals, monitor progress in real-time, navigate complex datasets, and gain insights.
Features & Benefits
Ad hoc reporting: Create custom reports.
Dashboards: Uses customizable charts and graphs to give an overview of business performance.
Scorecards: Organizations can track progress towards core business objectives over time.
Pricing
Board does not list its pricing information on its website. But, sources report that Board is less expensive than the industry average.
11. Synario

Synario is an AI-powered financial modeling platform that provides real-time data insights and predictive analytics.
It uses machine learning, natural language processing, and other advanced techniques to generate forecasts, compare scenarios, and optimize resources.
Synario can be used to build complex models, analyze what-if scenarios, and make informed business decisions.
Features
Integrations: Configuration and integration with existing budget systems.
Multiverse modeling: Develop and analyze unlimited scenarios.
Dynamic visualization: Users can create custom assumptions for presentation to stakeholders.
Cloud collaboration: Teams can work together from anywhere in the world.
Pricing
Synario does not disclose pricing information on its website but anecdotal sources say it costs more than the market average.
Conclusion: Choose the best Pigment alternative
Pigment is useful for creating forecasts and models to inform strategic business decisions. However, there are several alternatives for companies looking for a more robust solution.
With sophisticated analytics intended to help heighten strategic plans, lightning-fast processing speeds, and seamless integrations with Excel and Google Sheets, Cube makes performing complex analyses easy. It provides a clear understanding of the financial health of your business.
Plus, Cube's rating for product satisfaction is among the highest on the market.
Click the banner below to request a free demo and learn more about Cube.